Saturday, January 11, 2020, 10:00am-Noon
National Gallery of Art – Cascade Café
Free and open to the public. Please RSVP if you are planning to attend by emailing Margaret at Margaret@shalem.org.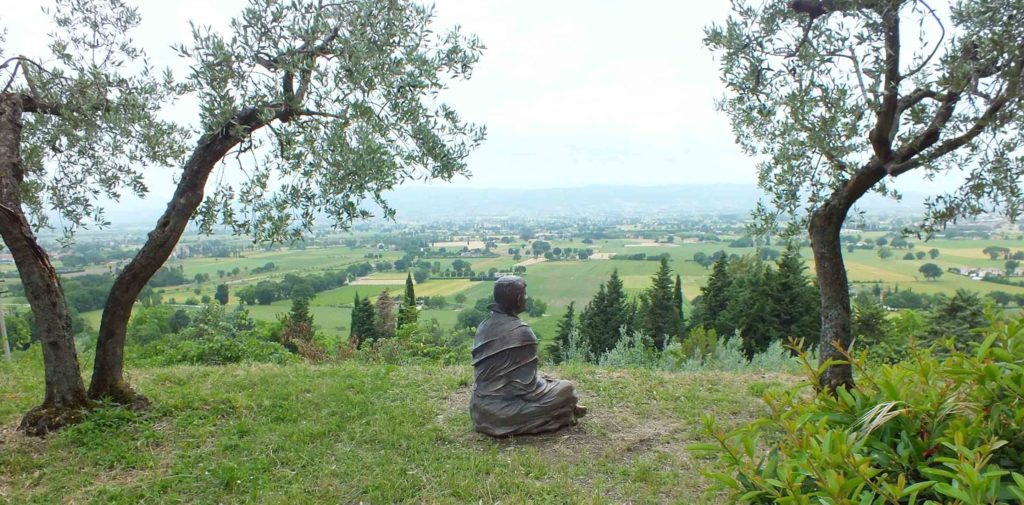 Would you like to extend your Lenten and Eastertide devotional practice by walking in the footsteps of St. Francis and St. Clare? Would you like to prayerfully explore the art of Assisi? If your answer is "yes" or "maybe," you are invited to spend a morning at the National Gallery of Art.
All are welcome to join Margaret Benefiel and Chuck McCorkle, co-leaders of the Shalem Assisi Pilgrimage, for an informal gathering. This is an opportunity to meet the co-leaders, get more information, ask questions, and sample some baked Italian treats. We will also go into the galleries where Chuck will lead us on a short tour of artists we will encounter during the pilgrimage. We hope to provide you with a sampling of the richness that abounds in Umbria, the "green heart" of Italy where Assisi is located.
Please note: Since this is a privately sponsored event, Gallery staff will not have information at the desks. When you arrive, simply ask for directions to the Cascade Café. We will have a table with a sign featuring the Shalem logo to welcome you.
To learn more about the Assisi Pilgrimage, click here.