Nothing in my professional life or experience has been as enriching as the Shalem programs.
Shalem participant
Share Shalem's vital ministry of spiritual deepening—become a Shalem donor today!
As a 501(c)(3) non-profit organization, Shalem depends on charitable contributions to sustain our ministry. Individual gifts comprise about one-third of our needed income, and each gift, no matter the size, makes a difference to us.
[SlideDeck2 id=3947]
If you'd prefer, you can mail a check to Shalem:
Shalem Institute
1226 Vermont Avenue, NW
Washington, DC 20005

Shalem also accepts gifts of stock or other appreciated securities. Please contact monica@shalem.org for more details about these gifts.
---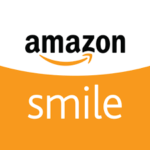 Another easy way to make a gift to Shalem is to sign up at AmazonSmile and select Shalem as your charity of choice. Then, every time you make a purchase, a portion of what you spend will come to Shalem as a charitable gift. Read more here.
---
By giving, you
Help engage new seekers who are searching for something more;
Provide needed scholarships for those who otherwise couldn't participate;
Broaden Shalem's needed reach in the electronic world;
Support our graduates who in turn impact their local communities;
And so much more!
In short, your contribution is critical to Shalem's ongoing work in the world.
We especially welcome tribute gifts made in honor of or in memory of friends, colleagues and loved ones. Simply let us know the name of the person you want to acknowledge. If you would like to make a gift to the Gerald May Memorial Fund, just note that in the "in memory of" section below. All gifts will be listed in Shalem's annual report.
Only with your help can Shalem continue to provide essential resources for contemplative living and leadership in today's challenging world.
Join our community of donors today!