Will be offered in Summer 2023
Avila, Spain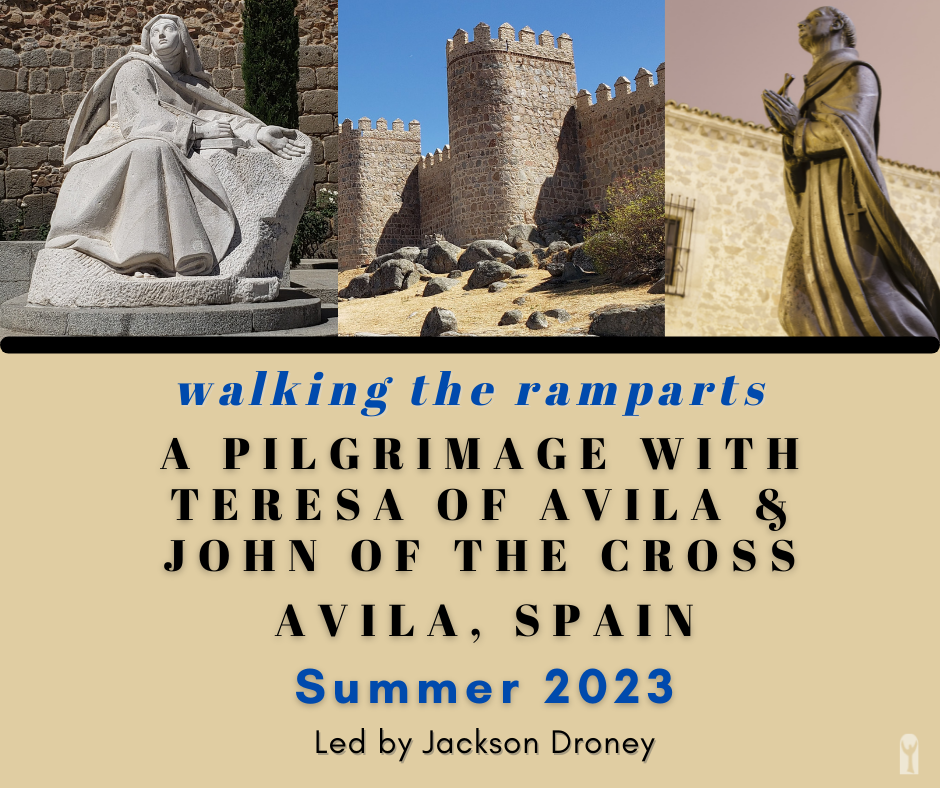 Overview
The past year has challenged and shaken each of us. In our personal lives, we've been confronted daily with the Coronavirus pandemic, racial reckoning, and intractable political divisions. It has been said that now more than ever is a time for contemplatives.
The teachings of Teresa of Avila and John of the Cross on spiritual deepening and the dark night of the soul have stood as contemplative guideposts for nearly five centuries. They invite us to detach and delve deeper. They challenge us to let go of old assumptions and temptations, of what is comfortable and familiar. Walking through the interior castle of our lives or moving through a dark night of the soul doesn't always feel good, but it promises greater wholeness.
On this pilgrimage we invite you to walk the ramparts of your interior castle, showing up as you really are. Look inside: what do you see? What invitations of detachment beckon you? As you look outside, how are you noticing and experiencing the communal dark night of the present moment? What might you release? Spiritual practice and maturity help us see that life and our journeys are not binary—either/or, good/bad. And so, as we journey through the communal dark night of 2020-2021, may we hear Teresa and John's invitation to embrace the nighttime, personally and communally.
The practice of pilgrimage is not centered on physical travel, but rather on the transformation that takes place inside of us. On this pilgrimage there will be space to discern individually and in small groups how the Holy is nudging you in this time. There will be time for shared learning, prayer, and silence. We pray the Holy will move through and with us, revealing deeper truths to us in this most precious time.
Let us walk the ramparts of our lives together as we are, as we really are, trusting that God is at work in each of us, and all of us, through every uncomfortable and difficult step.
The pilgrimage will open with a weekend retreat that includes seminars as well as individual and group prayer time. The second part will include days of silence and exercises to consider the rooms of our personal interior castles as well as our communal dark night. Pilgrims will participate in small listening groups throughout the week to notice the Holy's stirring, and Gerald May's book Dark Night of the Soul will frame much of the teaching and reflection for this time together.
Itinerary
Day 1:  Starting Places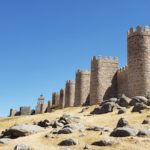 We set out on our journey, beginning with introductions and exploring the origins of the Carmelite tradition.  We meet in pilgrim circles for the first time to name our intentions for this pilgrimage.  We encounter Teresa of Avila and John of the Cross, and discover their inspiration for authentic spirituality and community.
Day 2:  On Pilgrimage
We move into walking the ramparts of our own interior castles with Teresa and John as our guides.  We will begin to experience how the practice of pilgrimage is centered on the transformation that takes place within each of us.  The day will include prayer with a Carmelite community. 
Day 3:  Looking Inward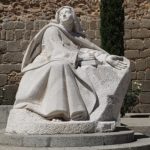 Seeking inspiration from Teresa's Interior Castle and John's Dark Night, we will creatively explore  – through body movement and artistic expression – how the Spirit may be inviting each of us to go deeper, to detach, to release.  We will consider what the late Shalem Senior Fellow Jerry May has to offer on our pilgrimage from his book Dark Night of the Soul.  
Day 4:  Honoring the Inner Journey
This day is spent in silence or stillness as we consider our own journeys and what God is inviting.  We will gather in the evening to come out of the silence as we join a Carmelite community in prayer and then hold time in our pilgrim circles for further reflection.
Day 5:  Looking Outward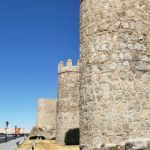 Having looked on the inner side of the ramparts of our lives, we now turn to face outward.  We consider our present moment of pandemic, racial reckoning, and political divisions, and the wisdom Teresa and John offer in our current communal dark night.  We look to contemporary teachers, like Sr. Constance Fitzgerald, and engage storytelling as a way to uncover what is ours to do.  We will join a Carmelite community for evening prayer.  
Day 6:  Honoring the Outer Journey
The morning is spent in silence or stillness.  We gather in the afternoon to consider how to live and lead from our prophetic and contemplative centers in this time of impasse.   How can we express Teresa and John's hunger for authentic spirituality in these days?  We meet with our pilgrim circles for a final time.  Amid the spiritual darkness of these days, we look to the moon for guidance and engage the practice of prayer walking.
Day 7:  Keep Walking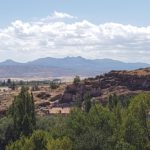 As our time together comes to a close, we reexamine our intentions and consider what we heard from the Spirit and from one another.  We prepare to go back to "real life" with deeper awareness and greater confidence, committed to continue walking as our most authentic selves.
Leaders
Jackson Droney is Shalem's Director of Operations and Online Learning, overseeing Shalem's finances, HR, online courses, and all the nuts and bolts that make Shalem hum. He loves discerning with others how organizations can identify and live more deeply into their purpose, and is excited to be part of organization development work at Shalem. Jackson is a graduate of Shalem's Personal Spiritual Deepening Program, Young Adult Life and Leadership Initiative (known now as Crossing the Threshold), and Soul of Leadership program. Prior to working at Shalem, Jackson spent several years working in federal politics, as a staffer on Capitol Hill and as a lobbyist for not-for-profit electric utilities. He holds a B.A. from Syracuse University and a Master's degree in Human Resources Management from Georgetown University. At Shalem, Jackson also serves on the faculty of the Crossing the Threshold program and leads Shalem pilgrimages to Spain. He is a student at Luther Seminary and is a candidate for pastoral ministry in the Evangelical Lutheran Church in America (ELCA).
Price & Apply Now!
If you're interested in learning more, contact Chris (chris@shalem.org)
Photo credit for St. John of the Cross in Avila, Spain: 123RF
Photo credit for other photos: Jackson Droney