In the Footsteps of St. Francis & St. Clare
A Pilgrimage to Assisi
April 16-26, 2024
Assisi, Italy
Join Pilgrimage Leaders Margaret Benefiel and Chuck McCorkle to experience the awe-inspiring town of Assisi where pilgrims have sought wisdom for centuries.
Step away from the fast-paced life and immerse yourself in a timeless world of rolling hills, cobblestone streets and inspirational art.
---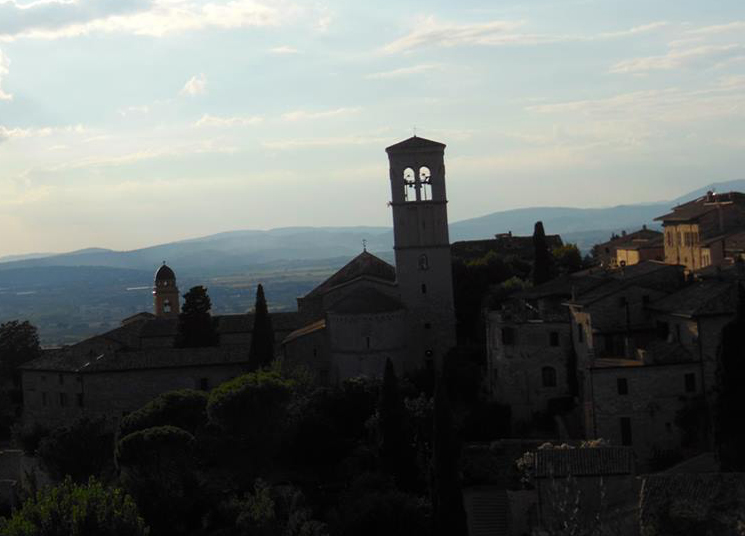 Free Assisi information call
Join pilgrimage co-leaders Margaret Benefiel and Chuck McCorkle on Zoom for a free Taste & See mini-retreat to discern about the rightness of this pilgrimage for you. Register by clicking on a date below.
---
---
Experience the culturally-rich birthplace of the thirteenth-century saints Francis and Clare, and walk in their footsteps through the beautiful landscapes of Umbria and Tuscany.
As you journey to the sacred sites where the saints sought clarity and spiritual sustenance, you may find your connection to the divine grows stronger and see your own life with renewed vision. Open yourself to the possibilities of transformation as you draw on the natural beauty of this land and the spiritual imprint left by the saints.
Following the example of St. Francis at San Damiano, we will also explore the use of art in our own contemplative practice. The pilgrimage pace will be relaxed, allowing for spacious moments of solitude and contemplative silence, as pilgrims draw from a deep well of spiritual nourishment.
Each day we will ground ourselves in prayer and reflection. We encourage pilgrims to bring a musical instrument, art supplies, a journal, or anything else that nurtures the soul. Contemplative practices will help us reach inward, so that we might be more deeply touched by the beauty and inspiration of this sacred land and its culture. Pilgrims will stay in a convent of Franciscan sisters in the historic center of Assisi.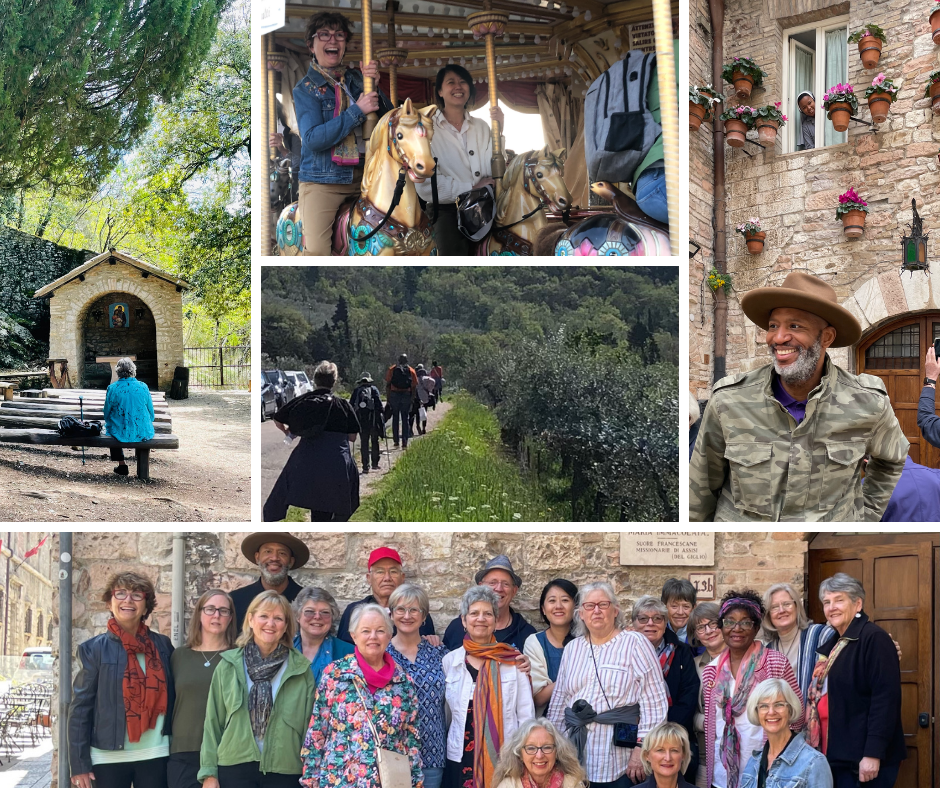 PILGRIMAGE ITINERARY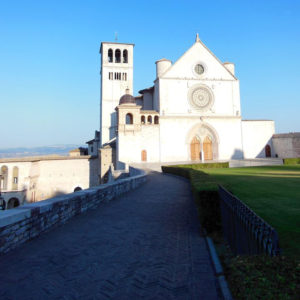 We focus on the life of St. Francis as depicted in Giotto's fresco cycle in the Upper Basilica of St. Francis…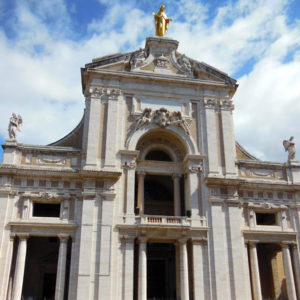 We visit Rivotorto, a stream at the foot of Mount Subasio where St. Francis and his followers lived in an abandoned hovel…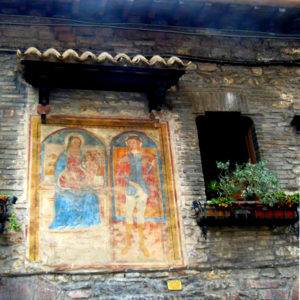 A free day for exploring and following Spirit-led adventures on your own…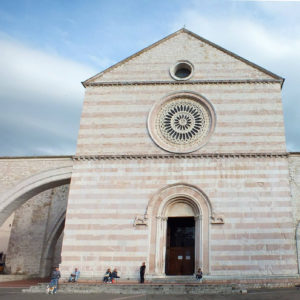 We focus on the life of St. Clare with a visit to the Basilica of St. Clare…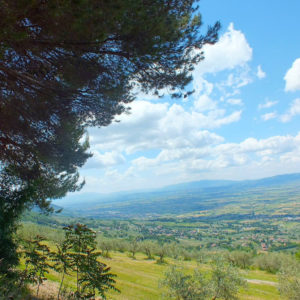 This day will bring us to the forest gorge and isolated caves of Mount Subasio…
We travel together to La Verna, enclosed in a forest on Mounte Penna in Tuscany…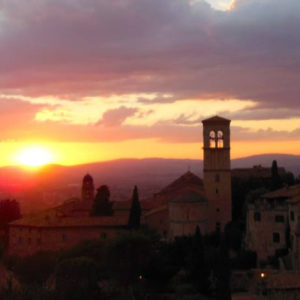 We walk to the Museo della Memoria, to the Basilica of St. Francis…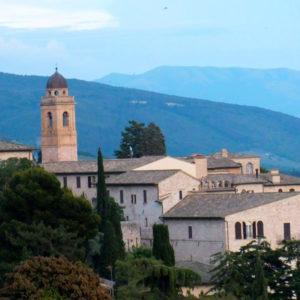 We end our pilgrimage together with a final morning of contemplative practice…
---
"One will be struck by invigorating and illuminating thoughts and connections that heretofore may have eluded one. The beauty of the history, the sweetness of the hospitality offered by the nuns providing our comfortable, scenic accommodations and the richness of the spirituality presented… they all beckon the potential pilgrim to say yes. Yes to quiet illumination. Yes to sure refuge. And yes to joy-filled, spiritual grounding and discovery in the company of good friends."
-Leslie Mason Alford, past pilgrim
---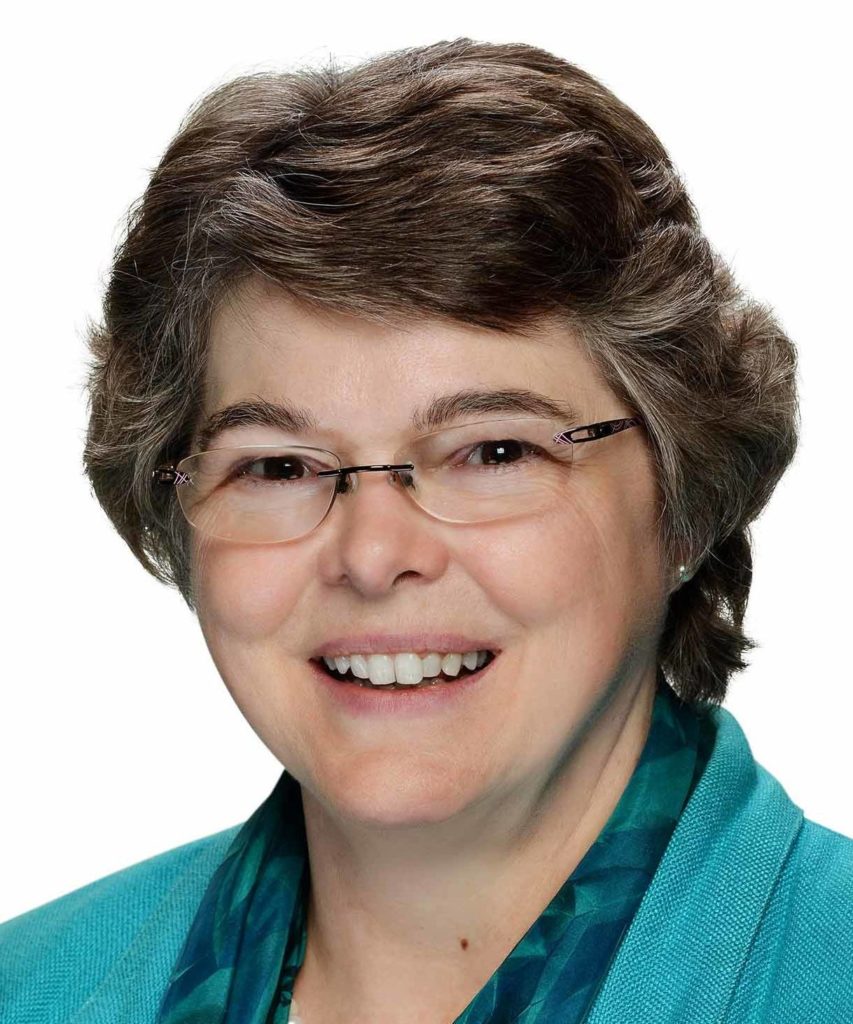 Margaret Benefiel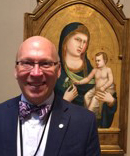 Chuck McCorkle
COST
$3,200 per person, double occupancy
Single room: $300 additional and subject to availability
Cost includes all breakfasts and lunches and dinners (these will all be provided by the convent where we will be staying).
Cost includes transfer between Rome FCO airport and Assisi (if you ride in our scheduled bus/vans on the first and last day of the pilgrimage).
Cost does not include airfare to and from Rome.
Payment Schedule:
Due upon application: $500 non-refundable deposit
Due on January 15, 2024: First installment of $1350
Due on February 28, 2024: Second installment of $1350
Due on February 28, 2024: $300 single room supplement for pilgrims who will be staying in a single room
Cancellation Policy:
If you must cancel your reservation, refunds will be made as follows: cancellations received on or before January 11, 2024: 100% of monies received minus $500 non-refundable deposit; cancellations received between January 12 and February 16, 2024: 50% of monies received minus $500 non-refundable deposit; no refunds will be made for cancellations received after February 16, 2024. Shalem reserves the right to cancel the pilgrimage for any reason, in which case you will receive a full refund of all monies paid.
COVID-19 NOTICE
Shalem does not require, but strongly encourages pilgrims to be fully vaccinated against COVID-19. We will also be following Italy's requirements related to travel.
APPLY NOW
April 16-26, 2024
Application deadline: 12/1/23