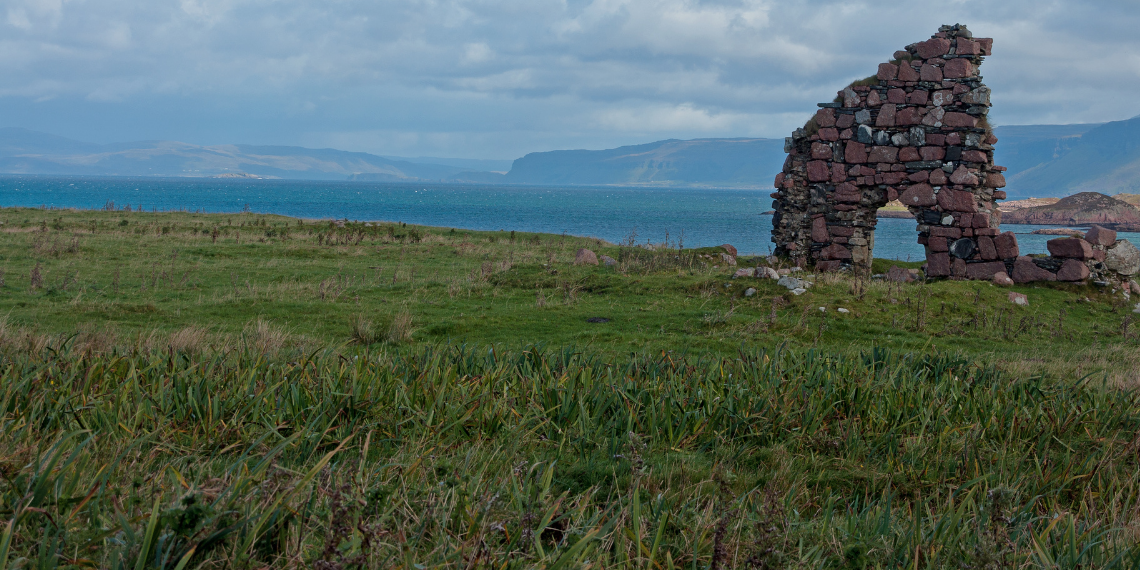 An Anchor for the Soul
Iona Pilgrimage
At-Home Zoom Meetings: April 21, May 5, May 19, 2024
On Iona, Scotland: June 1-8, 2024
Join Pilgrimage Leaders Bill Stone, Carole Crumley, and Jackson Droney at home, on Zoom, and in person on the sacred island of Iona.
Experience the spiritual treasures of Iona and our pilgrimage community, while drawing on Celtic wisdom and vision for new life and fresh possibilities.
---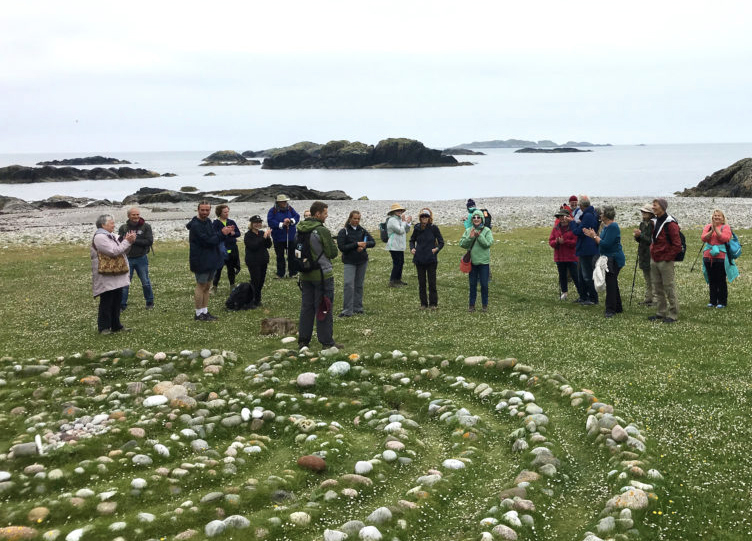 Iona Pilgrimage Q & A
If you are considering Shalem's pilgrimage to Iona in 2024, there will be three opportunities on Zoom to ask questions and talk with the leadership team. Dates will be as follows:
Sunday, November 5, 2023 at 5pm ET
Sunday, January 21, 2024 at 7pm ET
Sunday, February 4 at 7pm ET (This session will focus on travel details.)
Click on a date below to register for an info session.
---
Iona, a sacred island off the West coast of Scotland, is only three miles long and a mile and a half wide. According to geologists, the rocks on Iona are among the oldest on Earth, some 2.7 billion years old. On these ancient rocks, Columba and a small cohort of fellow monks arrived on Pentecost Day in 563. They discovered a wild and beautiful place battered by strong tides and fierce winds, yet also a safe haven where they could anchor their souls and live into the promise of new beginnings.
Today, Iona continues to be an anchor for one's soul. Its simplicity and beauty nourish the pilgrim heart. Vibrant worship services in the iconic Abbey deepen confidence in God's presence and goodness in all of life. The ancient rocks steady hopes and inspire visions of new possibilities. Columba and other Celtic saints offer their wisdom and guidance as we follow their footsteps and embrace a world woven together in love.
We begin our pilgrimage at home with three gatherings on Zoom, using this time to build our spiritual community. Our sessions will include introductions to each other, setting our intentions for the journey and deepening our understanding of contemplative pilgrimage. We will also touch on Celtic vision and wisdom for daily living. Our at-home gatherings end with a Pilgrim Service of Blessing for the Journey.
When we gather in person on Iona, we will have times of prayer and reflection, while experiencing plenary and small group times for deeper listening and opening to God's spirit. There will be opportunities to participate in the worship life of the Abbey, as well as guided pilgrimage walks in the Abbey and across the island to Columba's Bay. You also will have ample free time for exploring on your own, and a quiet day for deepening trust in the mystery of divine Presence. In our own Contemplative Communion Service, we will celebrate a renewed heart-confidence that God is birthing a new life and vision in us, and through us, a blessing for the world.
PILGRIMAGE ITINERARY
IONA PILGRIMAGE ITINERARY: ZOOM GATHERINGS
Sunday, April 21, at 7:00pm EDT:
We meet on Zoom and begin building our spiritual community with introductions and setting our intentions for the journey.
Sunday, May 5, at 7:00pm EDT:
We continue our Zoom meetings, grounding our pilgrim community in a deeper understanding of contemplative pilgrimage and Celtic wisdom.
Sunday, May 19 at 7:00pm EDT:
We explore the shape of our community through Pilgrim Circles and Areas of Service, concluding with a Pilgrim Service of Blessing for the Journey.
IONA PILGRIMAGE ITINERARY: ON SITE, IN PERSON
This schedule may vary slightly based on the movement of the Spirit and the needs of the community.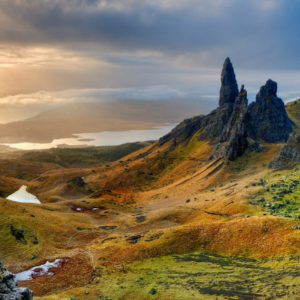 Saturday June 1
Pilgrims make their way to Iona for check-in at the Columba Hotel and an afternoon Pilgrim Gathering before dinner. We will end our day with prayers in the historic Abbey.
3:00pm Check in
4:30pm Pilgrim Gathering
O/N Iona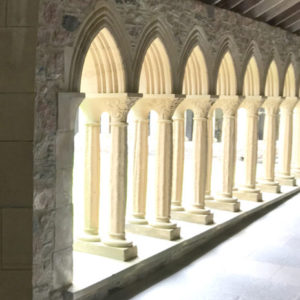 Sunday June 2
We join the Abbey community for Sunday morning worship and an optional session afterwards in the Chapter House on "What is the Iona Community?" This afternoon, we gather in plenary session for sharing in small groups. After prayers in the Abbey tonight, we enter into the silence of the island for deepening quiet. O/N Iona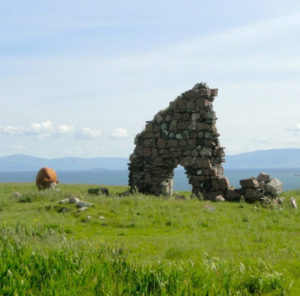 Monday June 3
We continue our reflections on contemplative pilgrimage and Celtic wisdom as we embrace the rhythms of the island. Guided reflections invite our awakening to the sacred in all of life. O/N Iona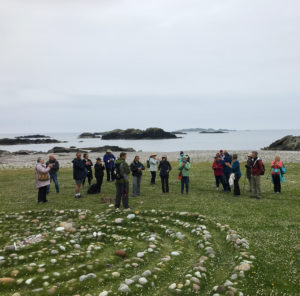 Tuesday June 4
Our journey today includes a pilgrimage walk to Columba's Bay where Columba and his fellow monks landed in 563. We'll enjoy a picnic lunch along the way. O/N Iona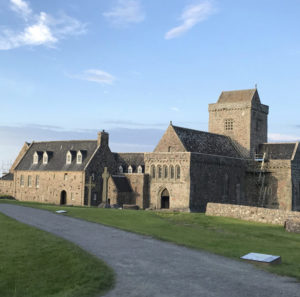 Wednesday June 5
Today we deepen our experience in the Abbey through a guided prayer walk as we lift up story, image, prayer and song in this sacred space. O/N Iona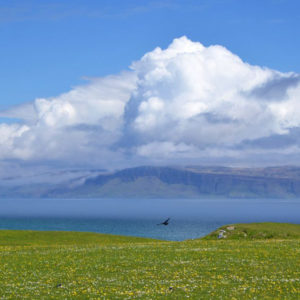 Thursday June 6
This is a quiet day for solitude in community and for deepening our connection with the God of all creation. We bring this day to a close with a Contemplative Communion Service. O/N Iona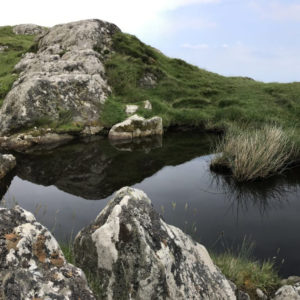 Friday June 7
This day is free for us to explore the island on our own, return to favorite places or discover new ones. Tours to the Island of Staffa and Fingal's Cave are also available for extra cost. We will end the day by celebrating our pilgrimage journey and preparing for returning home. O/N Iona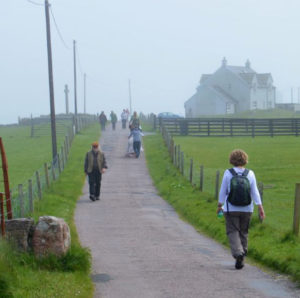 Saturday, June 8
After breakfast, we say goodbye and begin the next chapter of our journey with a fresh sense of the new life and vision that God is seeking to birth in us and through us for the world.
---
"I appreciated the slow, prayerful time together as community and in nature. The plenary sessions and lectures were incredible and life changing. This pilgrimage has brought me deep healing."
-Past Pilgrim
---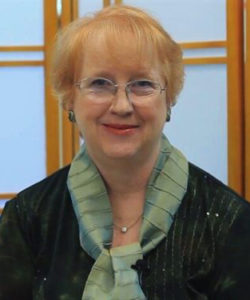 Carole Crumley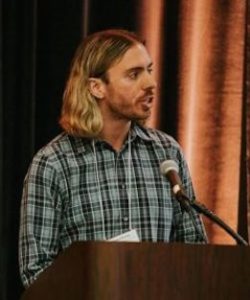 Jackson F. Droney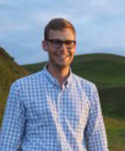 Bill Stone
COST
$3700 per person (double occupancy)
$550 single supplement
Included in the Pilgrimage Fee:
3 at-home sessions on Zoom for building our spiritual community
7 days and nights on Iona, St. Columba Hotel
7 dinners, 7 breakfasts, one picnic lunch
All entrance fees on Iona
Seminars and Guided Reflections by Shalem experienced pilgrimage leaders
Pre-pilgrimage materials and reading list
Customary Gratuities while on Iona, except for personal items
Not Included in the Pilgrimage Fee:
Airfare to and from Scotland
Ground and ferry transportation to/from Iona
Lunches except for one picnic lunch
Fees for any personal needs
Payment Schedule:
Due upon application: $500 non-refundable deposit
Due on February 1, 2024: First installment of $1600
Due of March 1, 2024: Second installment of $1600 (and $550 single room supplement for those who will have a single room)
Cancellation Policy:
If you must cancel your reservation, refunds will be made as follows: cancellations received on or before February 15, 2024: 100% of monies received minus $500 non-refundable deposit; cancellations received between February 16 and March 31, 2024: 50% of monies received minus $500 non-refundable deposit; no refunds will be made for cancellations received after April 1, 2024. Shalem reserves the right to cancel the pilgrimage for any reason, in which case you will receive a full refund of all monies paid.
COVID-19 NOTICE
Shalem does not require, but strongly encourages pilgrims to be fully vaccinated against COVID-19. We will also be following UK requirements related to travel and advise participants of any noteworthy precautions or actions that need to be taken.

APPLY NOW
Pilgrimage Dates:
At-Home Zoom Meetings: April 21, May 5, May 19, 2024
On Iona, Scotland: June 1 – 8, 2024
Application Deadline: 12/31/23