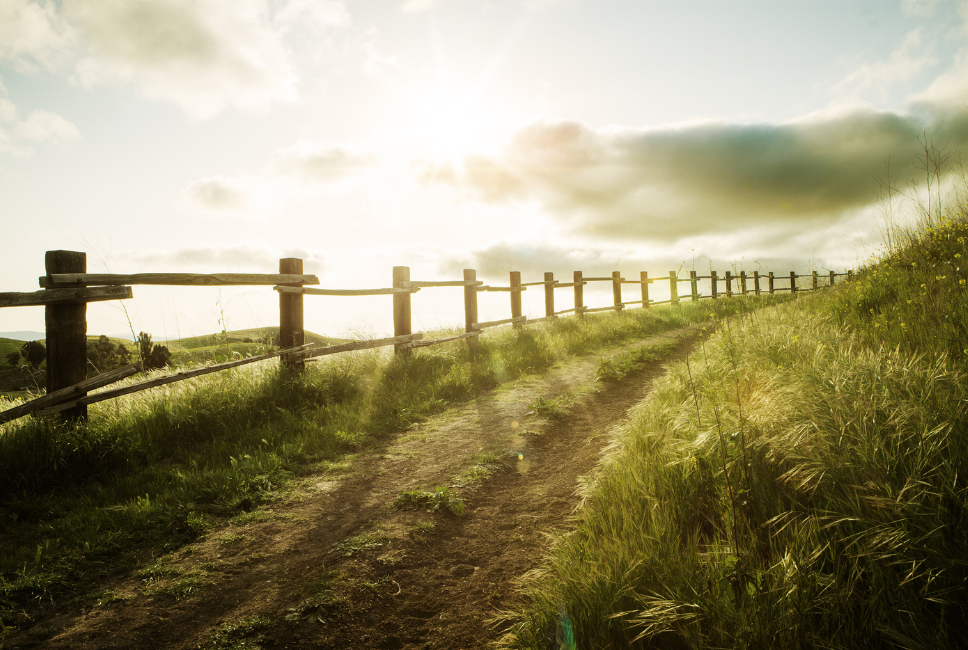 LIVING WORD, LIVING WAY
6-session online course led by Patience Robbins
June 11 – July 23, 2023
Are you seeking support and enrichment for your daily prayer life?
Join leader Patience Robbins as she guides you through the use of lectio divina, walking meditation, the practice of gratitude, and intercessory prayers.
REGISTRATION IS NOW CLOSED.
To learn about upcoming offerings, join our mailing list.
Would you like to open more fully to God in your daily life?
Do you wish to develop or deepen a consistent spiritual practice?
Are you looking to connect with authentic spiritual community online?
If these questions touch something that you are yearning for in your spiritual life, then join us for the refreshment, vitality and deepening in prayer that is made possible because we are together in this expanded form of spiritual community. Whether you feel like a beginner, want to deepen a particular prayer practice, want to explore new ways of praying, or seek the support of like-spirited others in an online setting — this course offers something for you.
Join Patience for:
Video teachings
Guided meditations and reflection questions
Midweek check-in emails
Opportunities for journaling and shared reflection with other participants
Course Content
This course is asynchronous. You may access material at any time that fits in your schedule. Below is an overview of the timeframe.
Week 1: Where are you on your Journey?
Welcome audio: 11 min
Create a Prayer Space video: 5 min
Reading: "What is Contemplative Spirituality?"
Jerry May audio: 12 min
Silence and Reflection Questions
Week 2: Scripture
Teaching video: 10 min
Guided Meditation audio: 12 min
Silence and Reflection Questions
Week 3: Movement
Teaching video: 10 min
Guided meditation audio: 7 min
Silence and Reflection Questions
Week 4: Gratitude
Teaching video: 11 min
Guided meditation audio: 8 min
Silence and Reflection Questions
Week 5: Prayer for Others
Teaching video: 10 min
Guided meditation audio: 16 min
Silence and Reflection Questions
Week 6: Reflection and Feedback
Closing audio: 7 min
Request for Feedback for Shalem
Silence and Reflection Questions
---
"This online course was a perfect way to help deepen my spiritual prayer life. The questions were thought provoking, and led me deeper into personal reflection. The weekly videos from Patience were filled with a variety of information that I was able to integrate into my daily life. I highly recommend this online course to anyone wanting to deepen their spiritual practice of prayer."
-Edwina L.
---
PATIENCE ROBBINS
Patience Robbins is a graduate of Shalem's Nurturing the Call: Spiritual Guidance Program and has been a spiritual director for 35 years. She has been on Shalem's adjunct staff since 1997 and was the Director of Shalem's Personal Spiritual Deepening Program from 2003-2008 and Director of the Young Adult Life and Leadership Initiative from 2013-2015. She is the author of the booklet: Parenting: A Sacred Path. She currently serves on the Board of Directors for Shalem.
COST & REGISTRATION
Course dates: June 11 – July 23, 2023
Registration opens: May 28
Registration deadline: June 18
If you are registered, you can access the material for two weeks after the course ends.
ACCESSING YOUR COURSE
Once you register, your receipt email from info@shalem.org will have the link to the online course page, which you can view anytime from your computer, phone or tablet. Be sure to adjust your email spam filters to receive emails from info@shalem.org. Having trouble logging in? Visit the How Do I Create/Log into a Shalem Account? page or feel free to contact info@shalem.org.
Action is required if you pay for other people: you must share with them the link to the course page that is located on your receipt.