With Hearts Wide Open
Contemplative Leadership Seminar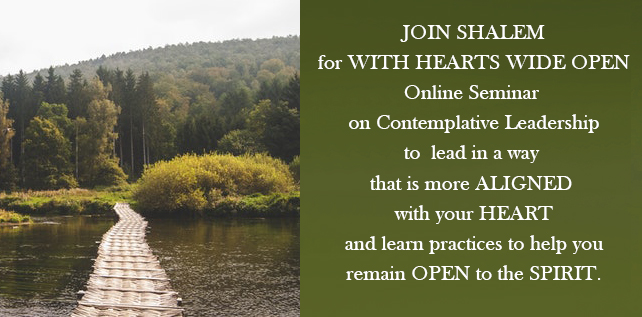 Do you yearn to explore a way of leading that is more aligned with your heart?
Leadership is challenging, no matter the workplace.  Despite our best intentions, we all too often find ourselves acting in ways that feel out-of-step with our deepest longings.  With hearts wide open, we can see how to lead in a more contemplative way.
Join other leaders in this online course as together we reflect on the invitation to contemplative leadership, a countercultural practice grounded in deep listening and compassion.  Whether you are in a formal or informal leadership role, you'll find practices and support to help you remain spacious, flexible and open to the True Leader, the Spirit.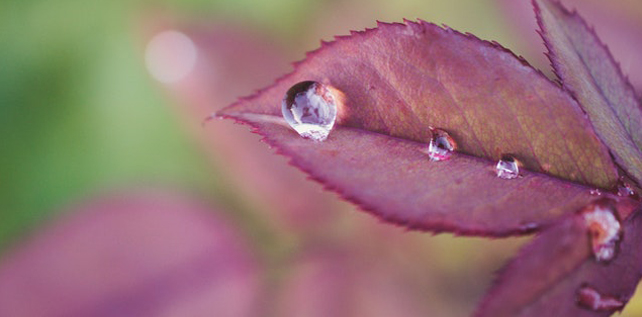 Overview
Through content videos and audio, Leah Rampy will help explore compassion and power as dimensions of contemplative leadership and will offer space for reflection and support for contemplative practice at a time in our world where contemplative leadership is needed now more than ever.
Intentions:
To create a shared understanding of contemplative leadership
To explore the concepts of compassion and power as dimensions of contemplative leadership
To offer space for reflection and support for contemplative practice
To provide resources and support for your contemplative leadership
Compassion Guided Meditation
To give you a taste of the content of the seminar:

Technical requirements: Any computer, laptop or tablet will allow you access to our course website. Adjust your email spam filters to receive emails from info@shalem.org. Teachings are hosted by YouTube.
Dates & Times
This seminar begins on June 16, 2021.
The six modules of material can be accessed by registered participants anytime between June 16 and August 18.
Registration deadline: August 4, 2021
The online seminar audio, video, and PDFs are designed to be asynchronous and on-demand. The modules are each set up to be accessed on a single day, so ideally you will be able to set aside six days during the time the seminar is open. Since all of the content is online, you can listen at the times that work best for you.
Here is one example of how your days might unfold as you engage in this seminar. This includes the timeframe of each video and audio recording.
Leader
Leah Rampy has a background in corporate management and leadership consulting as well as a deep passion for contemplative living and care of the Earth. She has a PhD in Curriculum from Indiana University and is a graduate of our Living in God: Personal Spiritual Deepening and our Transforming Community: Leading Contemplative Prayer Groups & Retreats Programs. She is currently also part of our pilgrimage team and was Shalem's executive director from 2009-2015.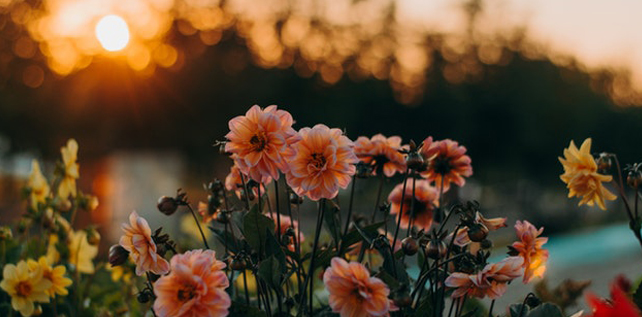 Price & Registration
Registration is now closed.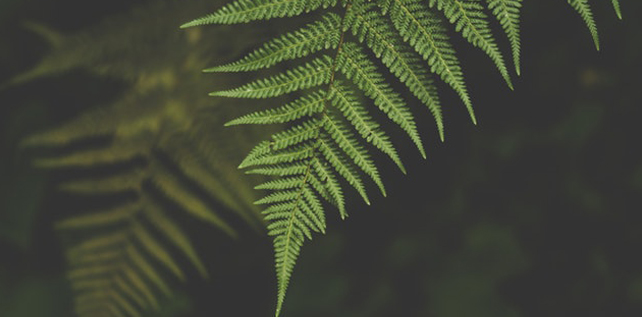 Testimonials
Very worthwhile. The course had a simplicity and depth that helped me get to the heart of leadership. I did not want long, complex definitions of effective leadership. I am convinced that the spirit of leadership taught in this course is the one that all leaders are hungering for most, consciously or unconsciously.
Leah was clearly very experienced in management and a deeply prayerful person…a gifted facilitator even when it was all electronic.
Felt like I was doing very important work towards healing as well as learning how to lead from the heart…while being in the holy quiet of my own home. I looked forward to the time each day and felt opened, loving, and fed spiritually when I finished each module. Thanks so much. It was a very rich spiritual experience.
Testimonials from teams who gathered a group:
This seminar helped my team understand and practice deep listening and compassion in our work together. As a result, we stayed more grounded and were more effective in our work together.
My colleagues and I's participation in this seminar was such a gift! It challenged and inspired me personally, and more importantly, it led our team into deep and meaningful conversations about contemplative leadership. We were able to share issues with which we struggle personally and be of support and encouragement to one another. We're a Team on a deeper level now and that can only mean good things for our shared leadership.
It was such a gift to be able to participate together from afar, to journal and share reflections during the course of daily work. The class brought us closer as we shared the ways that power and compassion can be shifted and viewed in countercultural ways. Our hearts opened wider to each other and to our work.
The insights gained both through presentation and shared times of silence has positively impacted the work of our team. Thank you so much for making these online courses available for our continued spiritual growth.