OPEN HANDS, WILLING HEARTS
6-session online course led by Patience Robbins and Margaret Pfeil
February 26 – April 2, 2023
What is mine to do? Who am I called to be? Why am I here?
Recognizing and living into one's call is a lifelong process of discernment. Patience Robbins and Margaret Pfeil invite you to look at your life, no matter what age, and notice your unique contribution to God's vision.
REGISTRATION IS NOW CLOSED.
To learn about upcoming offerings, join our mailing list.
Join us for the refreshment, vitality and deepening in prayer that is made possible together in this expanded form of spiritual community.
Through storytelling and sharing of their experience, the course leaders will help renew your appreciation of your life and cultivate your attention, receptivity and responsiveness to how the Spirit is leading and guiding from within, through nature, and through the people who mentor and inspire you.
The 6-session course includes:
Experiential exercises
Reflection questions and resources
Audio teachings that can be accessed at any time
Online course space that provides opportunities for journaling and shared reflection with other participants
---
"The 'Open Hands, Willing Hearts' online course with Shalem was truly challenging for me but deeply significant. The questions inviting reflection touched the core of my inner being, pain, struggles and desires. Sharing online with a community of pilgrims was an absolutely beautiful and inspiring journey. This course was definitely a blessing and a graceful noticing of God's presence on my path."
– Jacqueline L.
---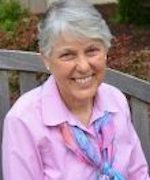 Patience Robbins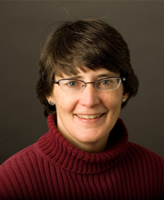 Margaret Pfeil
COST & REGISTRATION
Course dates: February 26 – April 2, 2023
Registration opens: February 12, 2023
Registration deadline: March 12, 2023
If you are registered, you can access the material for two weeks after the course ends.
Registration is now closed.
ACCESSING YOUR COURSE
Once you register, your receipt email from info@shalem.org will have the link to the online course page, which you can view anytime from your computer, phone or tablet. Be sure to adjust your email spam filters to receive emails from info@shalem.org. Having trouble logging in? Visit the How Do I Create/Log into a Shalem Account? page or feel free to contact info@shalem.org.
Action is required if you pay for other people: you must share with them the link to the course page that is located on your receipt.