In the Footsteps of St. Francis and St. Clare: A Pilgrimage to Assisi
April 19-29, 2022
Can you imagine entering a sacred space of beauty and deep spiritual inspiration? How would it feel to step away from the fast-paced life and immerse yourself in a timeless world of rolling hills, cobblestone streets and inspirational art?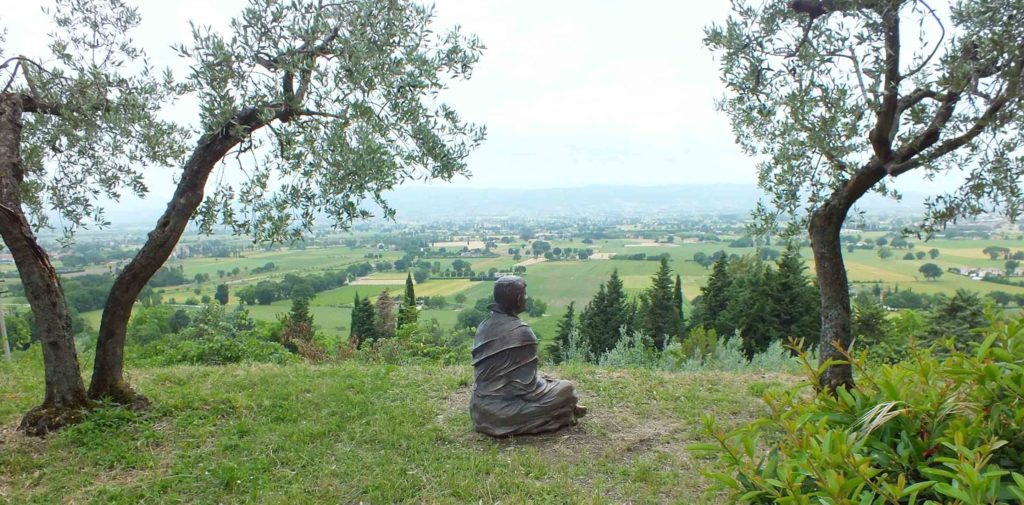 Join pilgrimage co-leaders Margaret Benefiel and Chuck McCorkle for this free Taste & See mini-retreat on Zoom to discern about the rightness of this pilgrimage for you. Sign up for a session on December 4, 3-4PM ET.
Overview
Come with us to the awe-inspiring town of Assisi where pilgrims have sought wisdom for centuries. Experience the culturally-rich birthplace of the thirteenth-century saints Francis and Clare, and walk in their footsteps through the beautiful landscapes of Umbria and Tuscany.
As you journey to the sacred sites where the saints sought clarity and spiritual sustenance, you may find your connection to the divine grow stronger and see your own life with renewed vision. Open yourself to the possibilities of transformation as you draw on the natural beauty of this land and the spiritual imprint left by the saints.
Following the example of St. Francis at San Damiano, we will also explore the use of art in our own contemplative practice. The pilgrimage pace will be relaxed, allowing for spacious moments of solitude and contemplative silence, as pilgrims draw from a deep well of spiritual nourishment.
Each day we will ground ourselves in prayer and reflection. We encourage pilgrims to bring a musical instrument, art supplies, a journal, or anything else that nurtures the soul. Contemplative practices will help us reach inward, so that we might be more deeply touched by the beauty and inspiration of this sacred land and its culture. Pilgrims will stay in a convent of Franciscan sisters in the historic center of Assisi.

Itinerary
Day One: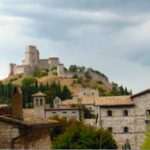 Our journey will begin with a walk through Assisi, located in Umbria, the green heart of Italy. Treasured as the birthplace of both St. Francis and St. Clare, Assisi instills a sense of peace and meaning in the many pilgrims who travel through its wonderfully preserved history. Flowering balconies and frescoes can be seen at nearly every turn. As we orient ourselves to the historic town, we will become immersed in the beauty of Assisi's cobblestone lanes, immense gates, and medieval architecture. Our evening will end with a group dinner at the retreat center.
Day Two: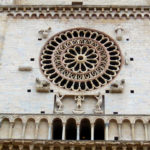 On our second day, we will continue our exploration of the town as we visit sites important to the early lives of St. Clare and St. Francis. At the Cathedral of San Rufino, we will see the site of St. Clare's childhood home and the font where St. Francis, St. Clare, and Emperor Frederick II were each baptized. We then will stroll down to the site of San Giorgio where St. Francis attended school and where he preached early sermons. We continue on to Chiesa Nuova, the site of St Francis's birth and the adjacent family home and business. In the afternoon, we will walk to Santa Maria Maggiore where St. Francis renounced his family inheritance, stripping off his clothes and dedicating his life to God.
Day Three: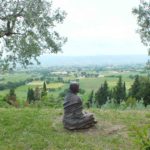 On our third day we will walk past the medieval city walls and down to San Daimiano, the church where St. Francis heard God's call and where St. Clare established her religious community. In the evening, we will gather for an evening prayer service with the Poor Clares, the contemplative order of nuns founded by St. Clare.
Day Four: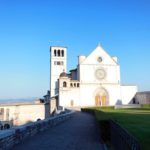 On the fourth day, we will focus on the life of St. Francis as depicted in Giotto's fresco cycle in the Upper Basilica of St. Francis. We will see how Francis's emphasis on the humanity of Christ later translated to a radical visual reinterpretation of the Gospel story by some of the masters of Late Medieval Art. We will also view relics and additional artwork in the Basilica Treasury and Museum, and Cimabue's famous portrait of St. Francis. In the evening, we will visit the neighboring village of Bevagna, where local chef Simone Proietti Pesci will treat us to a multi-course dinner accompanied by several local Umbrian wines.
Day Five: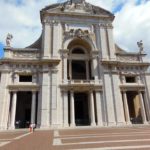 On the fifth day, we will visit Rivotorto, a stream at the foot of Mount Subasio where St. Francis and his followers lived in an abandoned hovel. We will then travel to the Porziuncula and the church of St. Mary of the Angels, headquarters of St. Francis and his brothers, and the place to which St. Clare ran away from her family to embrace her call to serve God. Here we will encounter frescoes by Perugino, Overbeck and have our first glimpse of a Della Robbia terra cotta relief. In the evening, we will gather for Vespers with the Poor Clares, the contemplative order of nuns founded by St. Clare. After dinner, we will gather for night prayer at the crypt of St. Francis in the majestic Basilica of St. Francis.
Day Six:
Day six is a free day for exploring and following Spirit-led adventures on your own.
Day Seven: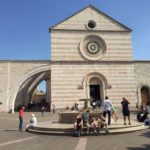 On our seventh day, we will focus on the life of St. Clare with a visit to the Basilica of St. Clare. Home to many relics, paintings, frescoes, and the original San Damiano crucifix, the 13th-century church also contains the tomb of Saint Clare. In the evening, we will gather for an evening prayer service with the Poor Clares, the contemplative order of nuns founded by St. Clare.
Day Eight: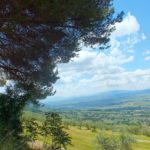 Our eighth day will bring us to the forest gorge and isolated caves of Mount Subasio. Here St. Francis and his followers found a quiet home in the hermitage of Carceri. Surrounded by a thicket, the hermitage provides a secluded place for prayer and meditation, and Saint Francis returned here often throughout his life. Following in the saint's footsteps, we will take time to enjoy a day of silence and solitude, returning to the convent at our own pace.
Day Nine: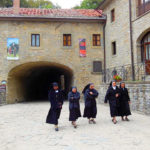 On the ninth day, we will travel together to La Verna, enclosed in a forest on Mounte Penna in Tuscany where we will view the Chapel of the Stigmata, built upon the sacred ground where St. Francis received the stigmata during forty days of fasting. We will also visit Santa Maria degli Angeli and Basilica Maggiore to view their art and relics. The Basilica and Chapels present us with a staggering array of glazed terra cotta altarpieces by members of the Della Robbia family.
Day Ten: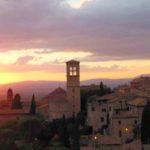 The tenth day will begin with a discussion about the Assisi Underground during World War II. We will then walk to the Museo della Memoria, to the Basilica of St. Francis, and to Hotel Subasio with its historic architecture and views of the valley. Finally, we will visit the church and abbey of San Pietro.
Day Eleven:
We will end our pilgrimage together with a final morning of contemplative practice, closing reflections, and midday meal, as we prepare to integrate the wisdom we have gained into our everyday lives.
Leaders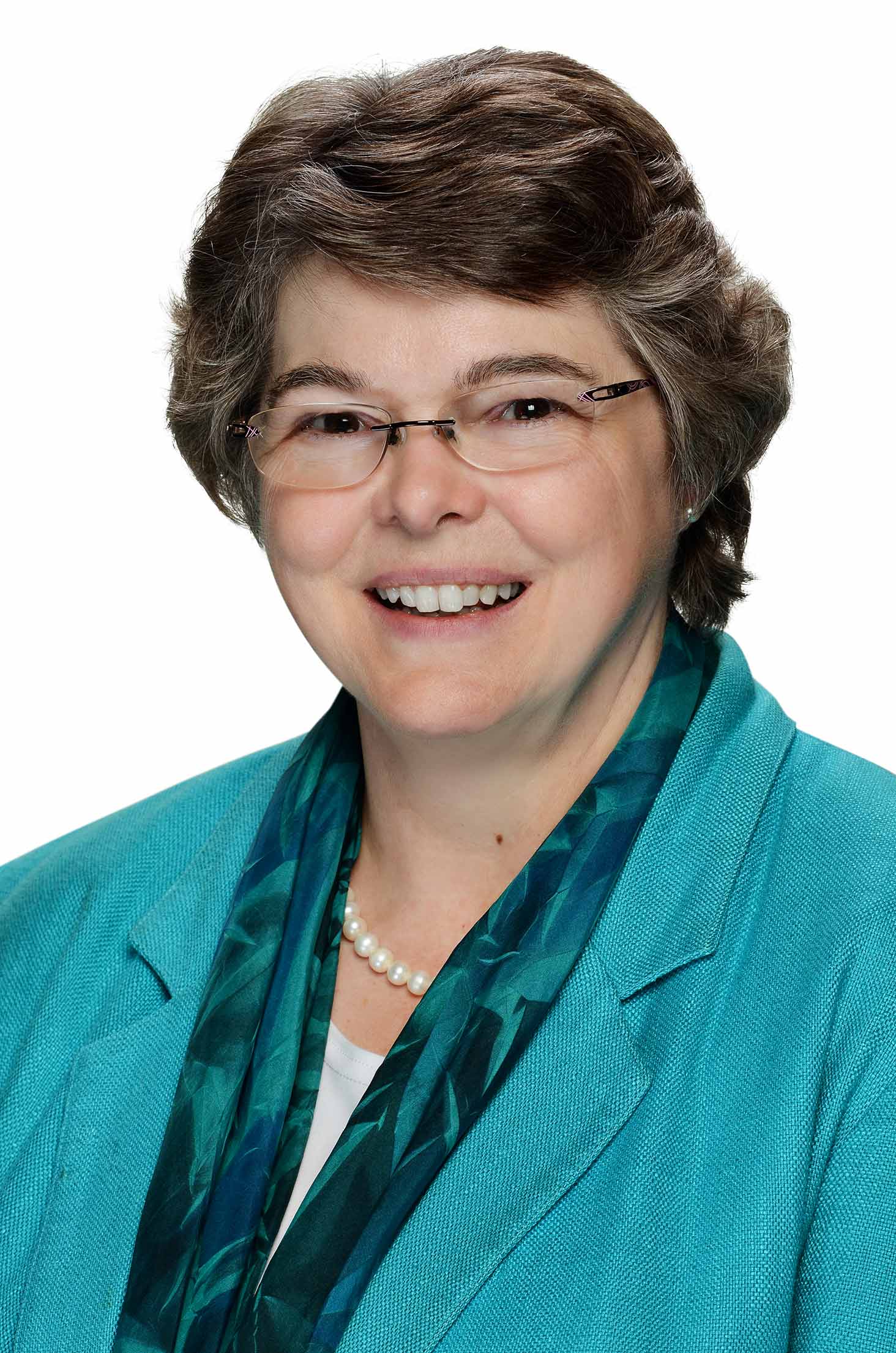 Margaret Benefiel, Ph.D., Executive Director of the Shalem Institute, has led or co-led ten previous pilgrimages to Italy. As a Quaker and a spiritual director, she finds great inspiration from Saints Francis and Clare. Dr. Benefiel is also a teacher and retreat leader and has served in various leadership roles in Spiritual Directors International and as the co-chair of the Christian Spirituality Program Unit of the American Academy of Religion. Dr. Benefiel is the author or co-editor of six books and numerous articles.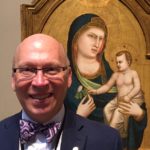 Chuck McCorkle, MSW has an undergraduate degree in Fine Arts and has long felt a strong spiritual connection with art and contemplative practice. In the mid 1980s, he relinquished his privileged role in the studio to follow a vocational calling to do AIDS work. In retirement, the call to service brought him to Sierra Leone to provide mental health support to an Ebola Response Team. To find balance and to feed the spirit, he has volunteered at the Isabella Stewart Gardner Museum, the Phillips Collection, and the National Gallery of Art, where he is currently a docent. During his first pilgrimage to Assisi he was struck by the rich diversity of sacred space and visual art associated with Francis and Clare, all of which deepened his experience of prayerful renewal. He has collaborated with Margaret Benefiel in past workshops on prayer and forming spiritual support groups.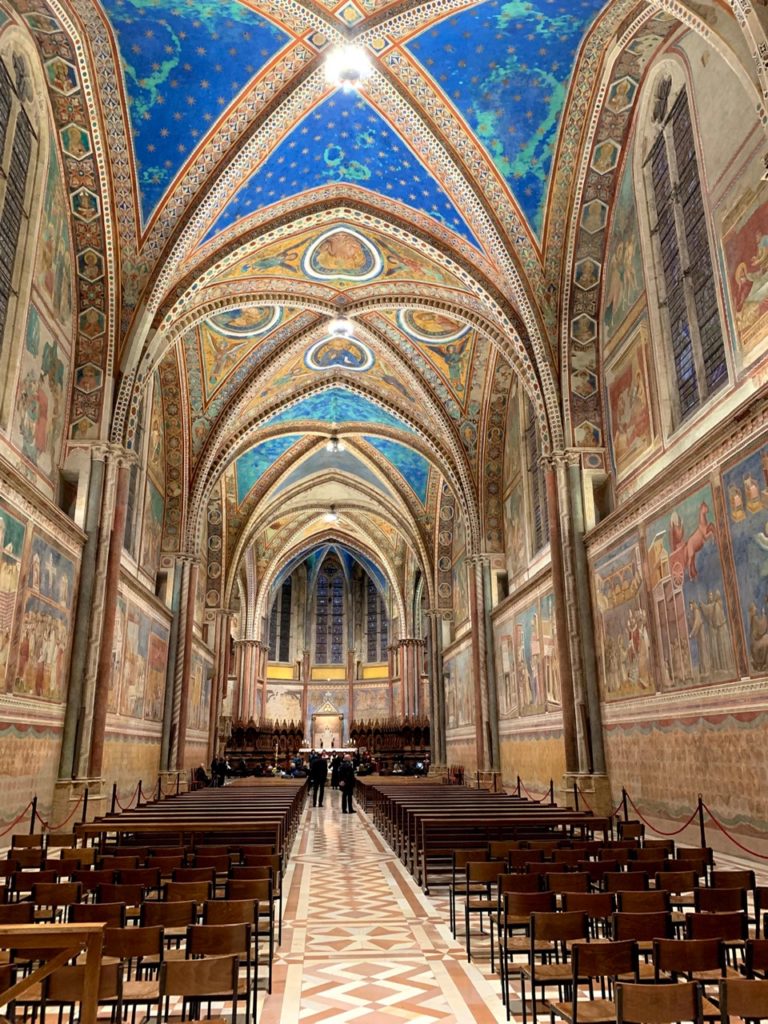 Price & Apply Now!
To fill out the application online, click "Apply Now" and pay the $500 non-refundable deposit.  After filling out the application form, please email Michelle (michelle@shalem.org) a scanned copy of your COVID-19 vaccination card (see travel considerations below).
Price
$3,200, includes all breakfasts and lunches and three dinners.
Cost does not include airfare to and from Rome. Transfer between Rome FCO airport and Assisi is included. Single room supplement is $300 and subject to availability.
Travel Considerations: 
We are requiring all pilgrims to be fully vaccinated against COVID-19. If it is determined in the future that booster shots are needed for the safety of pilgrims, we might require booster shots. Our pilgrimages will follow all future travel guidelines set by the country in which the pilgrimage will take place.
Cancellations: If you must cancel your reservation, refunds will be made as follows: cancellations received on or before February 7, 2022: 100% of monies received minus $500 non-refundable deposit; cancellations received between February 8 and March 15, 2022: 50% of monies received minus $500 non-refundable deposit; no refunds will be made for cancellations received after March 15, 2022. Shalem reserves the right to cancel the pilgrimage for any reason, in which case you will receive a full refund of all monies paid.
Please contact the registrar, Michelle Geuder, at michelle@shalem.org with any questions.