Newfoundland: A World Apart
July 5 – 14, 2019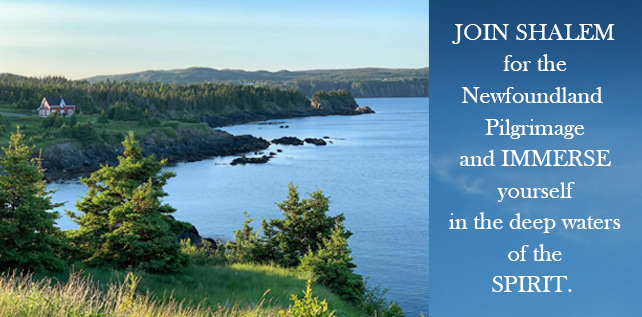 Overview
The stark beauty of Newfoundland's rugged landscapes, dramatic ocean cliffs, stony beaches, and wandering icebergs is a gathering place for many of God's most majestic creatures. Even as the environment provides for nesting seabirds and migratory whales, residents and visitors, it also nurtures the imagination with the landscape's poetry, wonder, and wide open sky. Here, life's harsh realities are softened by an unparalleled spirit of hospitality and the unbreakable bonds between land and sea, neighbors and kin.
In this age of anxiety and constant change, Newfoundland shelters and anchors the soul. Its natural beauty strips all that gets in the way of our hearing and seeing more clearly from the spiritual heart and touches an inner longing to live with purpose and passion. It is where what has been lost can be found – a New-Found-Land.
On this pilgrimage, we will journey to the edge of the continent to voice prayers and walk on windswept barrens, stepping gently among the oldest complex fossil organisms on Earth. We will enjoy a sunset cruise with whales, puffins and other sea creatures that are making their own annual pilgrimage through these waters. We'll walk slowly on beach trails to savor the beauty and majesty of the ocean coastline. Our time will include reflection with others as well as honoring our life together with story, song, silence, and prayer.
Through it all, this contemplative pilgrimage invites us to immerse ourselves in the deep waters of the Spirit and pray with others who seek the cleansing, healing beauty of a world apart.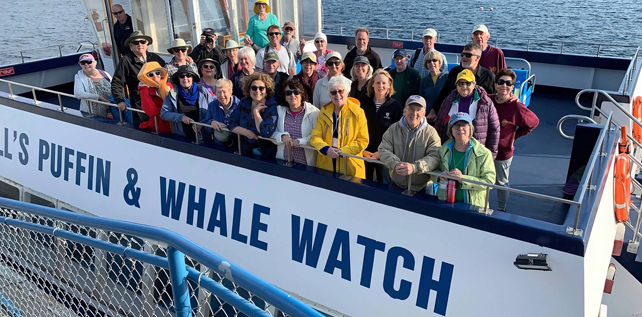 Itinerary
We will ground our daily activities in morning and evening meditation and contemplative prayer practices. In addition to the planned activities noted below, there will be ample opportunities for rest, creativity and individual exploration. Our prayer is to open to God's creative, guiding Presence through each step of the journey.
Day 1, July 5, Arrival
We arrive and transfer to the Sheraton Hotel in St. John's, the historic capitol city of Newfoundland. We settle in to our rooms and enjoy the city and local cuisine on our own.
Day 2, July 6, Forming our Pilgrim Community
We meet in St. Thomas Anglican Church, just across the street from the hotel, for morning and afternoon sessions. We begin to build our spiritual community, reflect on our intentions for this journey and deepen our understanding of contemplative pilgrimage and its gifts for life.
Day 3, July 7, Expanding our Community
After morning prayers and worship with members of St. Thomas, we transfer to Celtic Rendezvous By the Sea, an ocean-side conference center and our home for the next six nights. In this dramatic landscape, we begin to further open our hearts to the spiritual community of land, sea and sky.
Day 4, July 8, Opening to a Geography of Time and Space
A day-long visit to Mistaken Point Ecological Reserve and World Heritage Center offers us a choice of two activities:
A specially guided tour of the wild and beautiful hyper-oceanic barrens, location of the 560 million years old, most diverse assemblage of large, complex fossils on the planet; this involves a six-kilometer walk on uneven ground.
OR
A visit to the Myrick Wireless Center, one of the busiest Marconi stations in North America, where the Titanic's distress call was first heard and answered, and the near-by Cape Race Lighthouse whose Keepers have maintained their brilliant vigil for over 150 years, guiding ships to safe passage through its dangerous waters.
Day 5, July 9, Delighting in the Gifts of the Sea
Our focus today is on a spirituality that emerges from the beauty and magnificence of the ocean. A specially arranged Sunset Cruise, aboard a spacious catamaran, allows us to linger with puffins, whales and migrating sea birds, listen to their songs, watch their movements and welcome the night with them in prayer.
Day 6, July 10, Deepening the Experience
Today we explore how creation invites deeper listening and seeing with all beings everywhere, as One Heart. In both alone and communal times of reflection and sharing, we seek the inner knowing of what has been shown to us and begin to prepare for a day of silence.
Day 7, July 11, Listening Beyond Words
A day of silent retreat lets creation and all its elements renew our spirits and open our hearts for deeper compassion. In this silent time, we will seek our truest most authentic self in God, a fresh vision for the future and an empowered sense of our place in it. Our silent retreat includes a contemplative communion.
Day 8, July 12, Celebrating our Life Together
Our final day at Celtic Rendezvous is one of freedom to explore on one's own as well as to reflect with others on ways to bring home the blessings of this time. Tonight we grill our own supper outdoors and then celebrate around a bonfire on the beach.
Day 9, July 13, Turning Towards Home
After breakfast, we leave Celtic Rendezvous and return to St. John's, the Sheraton Hotel and St. Thomas Church. A festive lunch, including a typical Newfoundland Jiggs menu, final prayers and farewells help us turn towards home. By God's grace we will depart blessed with a fresh sense of the new life and vision God is seeking to birth in and through us for the world.
Day 10 July 14, Departure
After our final night at the Sheraton in St. Johns, we return home.
Subject to modifications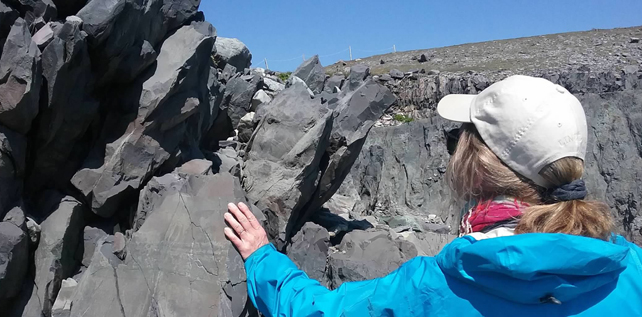 Leaders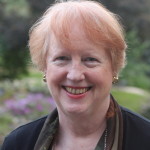 Carole Crumley is an Episcopal priest and an experienced pilgrimage guide to sacred and secular sites throughout Europe, the Middle East and the U.S.  Formerly Shalem's Senior Program Director, she is on the staff of Shalem's Going Deeper: Clergy Spiritual Life and Leadership Program and Nurturing the Call: Spiritual Guidance Program.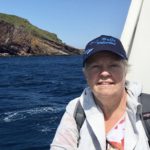 Leah Rampy, part of Shalem's pilgrimage leadership team to Iona, Edinburgh, Cuba, and the Pacific Northwest, also serves on the staff of Shalem's Transforming Community: Leading Contemplative Prayer Groups & Retreats Programs. She has a background in corporate management and leadership consulting as well as a deep passion for contemplative living and care of the Earth. Leah is a graduate of Shalem's Living in God: Personal Spiritual Deepening and previously served as Shalem's Executive Director.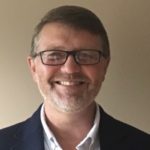 Gerald Westcott is the Canon for Spirituality in the Anglican Diocese of Eastern NL, Queens College adjunct faculty for Pastoral Studies, and the rector of the Parish of the Resurrection in South River, Newfoundland, Canada. He is a graduate of Shalem's Transforming Community: Leading Contemplative Prayer Groups & Retreats and Nurturing the Call: Spiritual Guidance Programs and has been teaching contemplative practices, leading groups and retreats since 2000.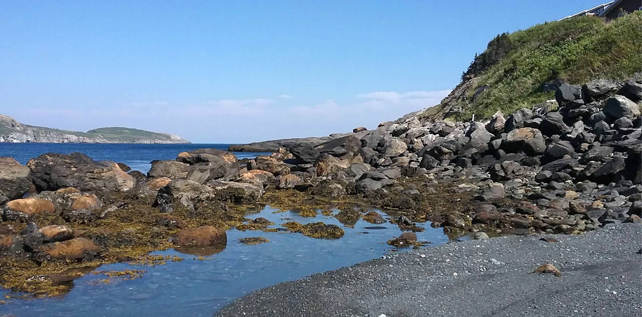 Price & Register Now
This pilgrimage is full.  Please email leahrampy@shalem.org to be placed on a waiting list.
Be assured that if places open up, we will be in touch with you, honoring those on the wait list in the order received. Our prayers are joining yours during this pilgrimage of waiting.

Price
$3,700
Cost includes accommodations for 9 nights; 6 breakfasts, 7 lunches, 5 dinners, private sunset cruise, and bus travel to destinations during the pilgrimage. Airfare to/from St. John's and transfer to/from the hotel is not included.
Cancellations and Refund Policy
Payments: Pay deposit online with online application. Login to your account and pay other payments.
Refunds: Refunds for services that are voluntarily not used will not be made.
Comprehensive Travel Protection Insurance: We strongly recommend this. Please consult your travel agent or visit one of the various websites such as www.travelguard.com.
Cancellations: If you must cancel your reservation, refunds will be made as follows:
Cancellations received on or before April 30, 2019: 75% of monies received minus $500 nonrefundable deposit;
No refunds will be made for cancellations received after that date.
Shalem reserves the right to cancel the pilgrimage for any reason, in which case you will receive a full refund of all monies paid.
Make sure to read your payment plan carefully.  You are responsible for the plan and dates you choose.