WALKING THE RAMPARTS
A Pilgrimage with Teresa of Avila and John of the Cross
Summer 2023
Avila, Spain
Join Pilgrimage Leader Jackson Droney to delve deeper into the interior castle of your life, trusting that God is at work in each of us.
Well and good if all things change, O Lord God, provided I am rooted in You. – John of the Cross
CHECK BACK FOR UPCOMING DATES.
To learn about upcoming offerings, join our mailing list.
---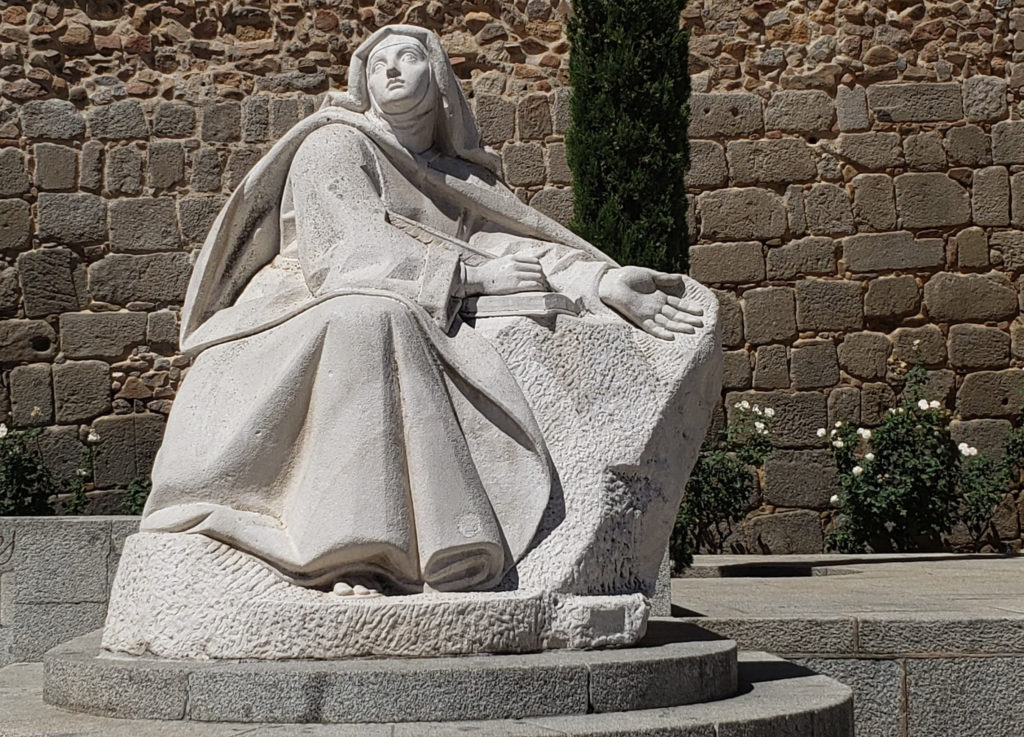 Free Info Sessions
Join pilgrimage leader Jackson Droney on Zoom to discern about the rightness of this pilgrimage for you. Register in advance by clicking on a date below.
---
The past year has challenged and shaken each of us. In our personal lives, we've been confronted daily with the Coronavirus pandemic, racial reckoning, and intractable political divisions. It has been said that now more than ever is a time for contemplatives.
The teachings of Teresa of Avila and John of the Cross on spiritual deepening and the dark night of the soul have stood as contemplative guideposts for nearly five centuries. They invite us to detach and delve deeper. They challenge us to let go of old assumptions and temptations, of what is comfortable and familiar. Walking through the interior castle of our lives or moving through a dark night of the soul doesn't always feel good, but it promises greater wholeness.
On this pilgrimage we invite you to walk the ramparts of your interior castle, showing up as you really are. Look inside: what do you see? As you look outside, how are you noticing and experiencing the communal dark night of the present moment? What might you release? Spiritual practice and maturity help us see that life and our journeys are not binary—either/or, good/bad. And so, as we journey through the communal dark night, may we hear Teresa and John's invitation to embrace the nighttime, personally and communally.
The practice of pilgrimage is not centered on physical travel, but rather on the transformation that takes place inside of us. On this pilgrimage there will be space to discern individually and in small groups how the Holy is nudging you in this time. There will be time for shared learning, prayer, and silence. We pray the Holy will move through and with us, revealing deeper truths to us in this most precious time.
Let us walk the ramparts of our lives together as we are, as we really are, trusting that God is at work in each of us, and all of us, through every uncomfortable and difficult step.
Pilgrims will participate in small listening groups throughout the week to notice the Holy's stirring, and Gerald May's book Dark Night of the Soul will frame much of the teaching and reflection for this time together.
PILGRIMAGE ITINERARY
Check back for details.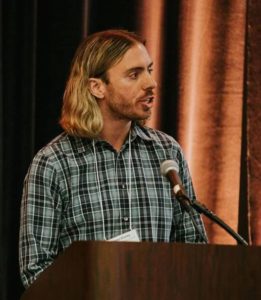 JACKSON DRONEY
COST
Check back for details.
COVID-19 NOTICE
We are requiring all pilgrims to be fully vaccinated against COVID-19 (including booster shots). Our pilgrimages will follow all future travel guidelines set by the country in which the pilgrimage will take place.