Painting Love's Journey
Today's post is by Kimberly Borin
Create a visual or word image of the feeling of love you have for some person, place, or thing. This means expressing the feeling itself, not simply a subject you love.

– John Daido Loori, The Zen of Creativity, Cultivating Your Artistic Life
A large white canvas stands before me, it feels daunting and hopeful all at the same time. In my imagination, my vision feels elegant, nourishing, and filled with grace, but I am not sure where to begin. Even though I don't quite know where I am headed, I am grateful for the process of painting to help me find my way.
Pastel pink, lavender, and gel paints, my basket of perfectly worn brushes, and jars of glitter urge me on to take a chance. The first stroke of paint creates hope, boldness, and the sparkles add just the right amount of playful light. Even though I don't quite know what I am painting, I see signs of beauty and I am in awe.
Next, I am placing paint into the hard to reach places, layering colors to see what shows up, and daring my own creativity. The courage to try something new bolsters my confidence in the uncertain places of this journey. Even though I am not quite sure what is next, the painting reminds me to let go and take a leap of faith.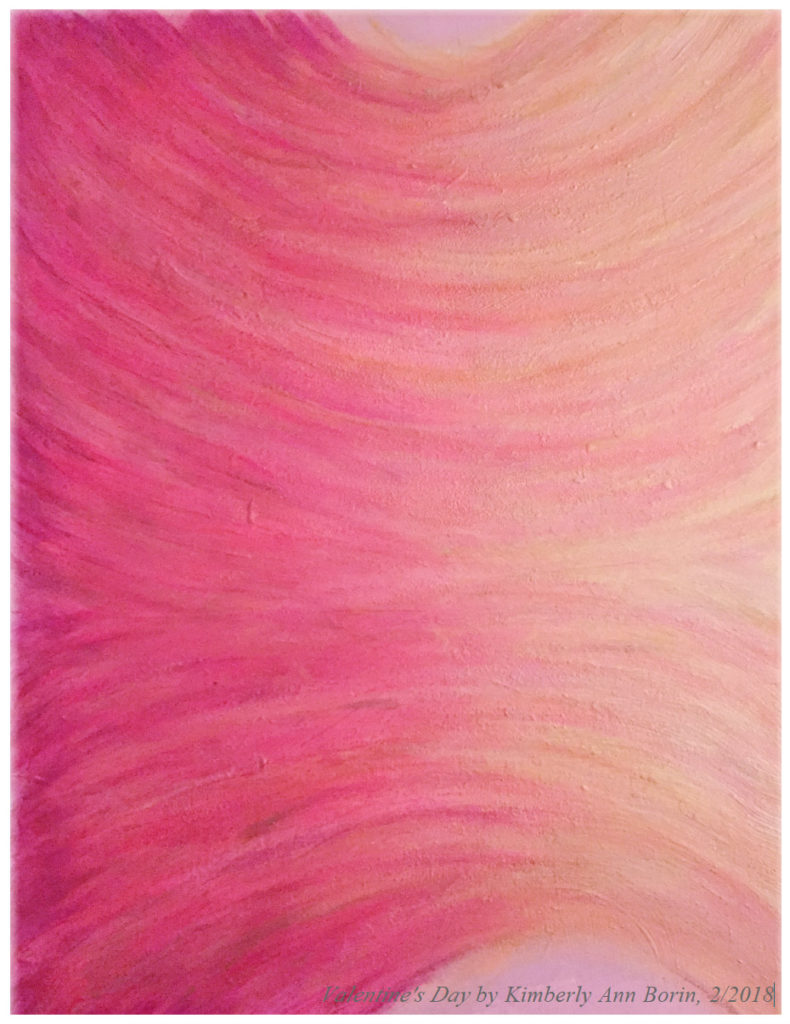 In between, I wait for the paint to dry. I begin to see new depths, what is needed, and an image of Love whispering an emerging. This breathing, standing back, and watching reminds me that what is next for me will also be revealed. Even though I am not clear about what I am looking for, I am free to trust in the unfolding journey.
I am painting. Painting on canvas is showing me to how to start from nothing and how to love and move forward. The paints, brushes, and bits of shine, create new beauty.  The risking, reaching, and creating nourishes my faith. The breathing, waiting, and watching reminds my soul to trust even in this liminal space.
At the end, my gentle sigh and laughter is the sign I need, to know I am finished. I have arrived complete with joy, deep gratitude, and a completed work. This letting go, this peace and smile, reminds me that this is what the journey is all about. Even though I have finished the painting for now, I know I have the process of painting to help me begin again.
Along the way, I also have a glimpse of myself as a work of art, and God's loving hand working with me. My life and the canvas are one.  I am the artist and the art.  As I paint, I am granted new life, beauty, faith, trust, and joy in the places of unknowing. As I paint this feeling, I am reminded that God's infinite care is holding me and creating me too, and that we are always painting Love's Journey together.