Is e pluribus unum possible?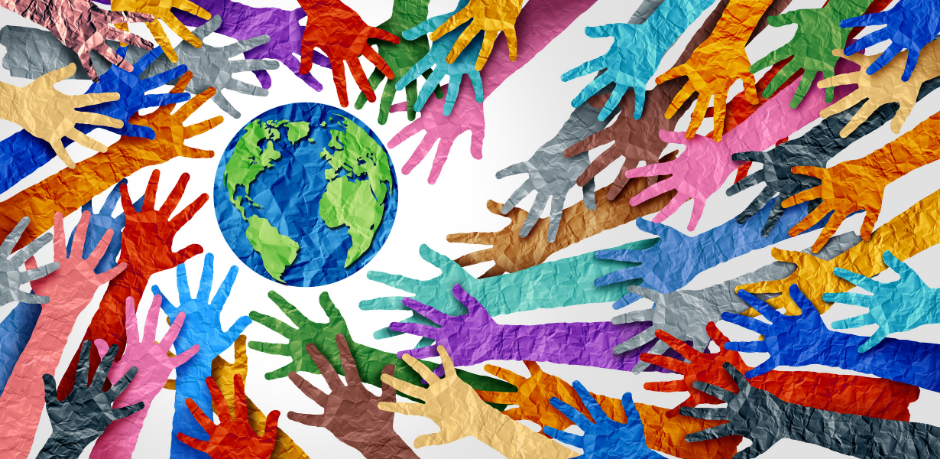 Reinhold Niebuhr said it well, "Man's capacity for justice makes democracy possible; but man's inclination to injustice makes democracy necessary."
Despite our flaws and failings, we have some shared values. One of them is the preservation and perfection of representative democracy itself, "that government of the people, by the people and for the people shall not perish from the earth."
We don't think of it this way very often but love for each other is a value on which our democracy depends. On the Great Seal of the United States, above the bald eagle are banners on which the Latin words e pluribus unum are written. Those words, e pluribus unum, literally mean, "one out of many." One nation from many diverse people.
But do you know where those words come from? They come from the writings of Cicero who lived during the time of the Roman Republic. Cicero said, "When each person loves the other as much as himself, it makes one out of many." Cicero who gave us those words said that love for each other is the way to make e pluribus unum real. Jesus of Nazareth taught us that. Moses taught us that. America listen to Cicero, Jesus, Moses. Love is the way to make e pluribus unum real. Love is the way to be America for real.

At a church picnic, many years ago when I was a parish priest, I happened to be sitting at a picnic table with parishioners, several of whom were veterans of World War II and Korea. One of the men sitting there, then well into his 80s, was one of the Tuskegee Airman, the first black air unit to fight.
He started talking about Eleanor Roosevelt, and he spoke of her with great reverence and respect. He went on to explain why. In the beginning the Tuskegee airmen were being trained to fly, yet they were prohibited from flying and fighting for their country because of the color of their skin.
At the time there was a great debate in Congress and the country as to whether or not a black person had the lung capacity to handle altitude. And, if they had the brain capacity to handle the intellectual rigors of flying. Scientists were brought in to argue the case on both sides. Nothing changed. The Tuskegee Airmen kept training.
The tide turned when Eleanor Roosevelt, First Lady of the United States, went to Tuskegee and brought the press with her. While the cameras flashed, she got in a plane piloted by a Tuskegee airman and flew for 45 minutes over the Alabama countryside. The picture of her in the plane with the black airmen went viral. And it changed the debate.
What led Eleanor Roosevelt to stand with them? In a spiritual biography of Eleanor Roosevelt, Harold Ivan Smith said she "wanted her critics to join her in working toward a new America that lived out the Declaration of Independence and the Beatitudes of Jesus." She was holding on to deep American ideals, the values of this country. And lifting up the values of God.
What led the Tuskegee Airmen to fly, fight, and even die for their country? Between 1943 and 1945 those airmen flew over 15,000 sorties. Recognitions included 96 Distinguished Flying Crosses, a Silver Star, 14 Bronze Stars, 744 Air Medals, and 8 Purple Hearts. In 2007 President George W. Bush awarded 300 Tuskegee Airmen the Congressional Gold Medal.
I was raised by folk like those guys sitting at that picnic table. In her living room, my grandma proudly displayed the pictures of her two sons who fought in World War II, serving in segregated units within the Army Air Corps. My wife has her grandfather's discharge papers; he fought in a black unit in World War I. This I know: They loved America even when America didn't love us. They believed in America because – even when America falls short – the values and ideals of America, the dream of America, stands tall and true and will one day see us through.
So whatever your politics, . . . wherever the course of racial reckoning and pandemic take us, whether we are in the valley or the mountaintop, hold on to the hope of America. Hold on to hope grounded in our shared values and ideals. Hold on to God's dream. Hold on and struggle and walk and pray for our nation, in the words of James Weldon Johnson…
God of our weary years,
God of our silent tears,
Thou who has brought us thus far on the way;
Thou who has by Thy might
Led us into the light,
Keep us forever in the path, we pray.
Lest our feet stray from the places, our God, where we met Thee,
Lest, our hearts drunk with the wine of the world, we forget Thee;
Shadowed beneath Thy hand,
May we forever stand,
True to our God,
True to our native land.
Excerpted from Presiding Bishop Michael Curry's sermon from Holding on to Hope: A National Service for Healing and Wholeness, November 1, 2020. Used with permission.
"World Diversity" art by wildpixel, Getty images, courtesy of Canva.