Crossing the Threshold: Contemplative Foundations for Emerging Leaders
"It was so helpful to go deeper, to be quiet, to be able to hear what I'm being called to do… and to share this experience with others."
—A Participant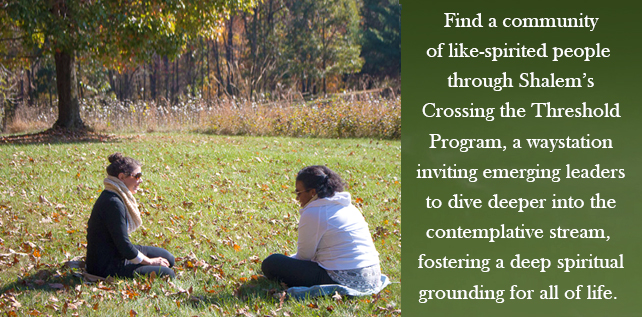 Join us for a free info session on Zoom with Directors Aryn Davis and Sarah Forti to discern about the rightness of this program for you. Sign up for January 14, 2022 6PM ET or February 9, 2022 6PM ET. 
Overview
A program to nurture the spiritual life, strengthen contemplative foundations, and foster spiritual community for those who sense a call to greater authenticity and deeper grounding in God as the source of their life and leadership.
Crossing the Threshold is for those who are between the ages of 25 and 40, who seek a deeper spiritual foundation for their lives and vocation, and who are prepared to become a part of a like-minded community. This program is grounded in the Christian contemplative tradition, and at the same time, it draws on the wisdom of other traditions as well. This program provides authentic connection and support through one-on-one mentoring, confidential peer groups, retreats, book resources and writing, and additional spiritual formation opportunities through Shalem's short-term programs.
Who Should Apply?
Crossing the Threshold is designed for those who are:
Approximately between the ages of 25-40
Desiring to deepen the spiritual foundation of their life and work
 Seeking a supportive spiritual community
 Interested in contemplative practices, including prayer and meditation
Willing to learn within an ecumenical framework that includes wisdom from many traditions
In a season of life where mental, physical, and spiritual health will be supported and engaged by the addition of this personal investment (not during a time of overburdened schedules or overwhelming personal crisis)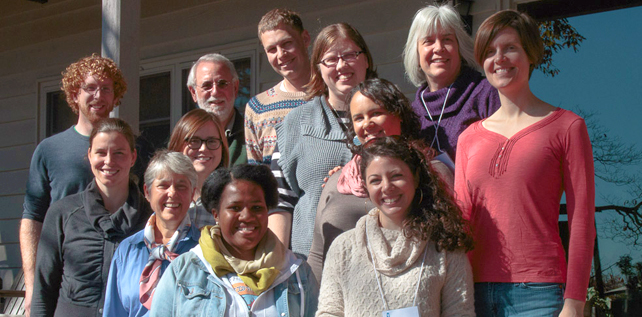 Timeline & Components
Application Deadline
February 15, 2022
Program Dates
April 2022- November 2023
The program begins with the First Residency. A reading list to begin at-home preparation will be provided in advance.
First Residency: April 28-May 1, 2022
On Zoom
Second Residency: March 23-26, 2023
On Zoom
Final Retreat Day: November 4, 2023
On Zoom
At-Home Completion: September 30, 2023
Final integration paper due
Program Components
At-Home work includes:
A personal spiritual practice, including a daily discipline of prayer/ meditation/ presence for God;
At least one personal 24-hour, silent retreat per year as the start of a lifelong habit;
Participation in Shalem's online education programs;
Monthly reflections about your spiritual life and leadership with your staff mentor, who will be a resource for you throughout the program;
Peer reflection sessions with other participants that meet every four to six weeks for mutual support, accountability and encouragement; Shalem will provide guidelines for reflection. Peer groups will be facilitated by a staff person for the duration of the program.
Selected required readings, plus many optional readings, on spiritual life, leadership, environmental concerns and peace-making initiatives; a bibliography will be provided;
Brief reflection papers on the readings;
An opportunity to design and carry out an independent project, supervised by a Shalem mentor; and
A final reflection paper based on your experience in the program.
A Certificate of Completion is awarded at the end of the program to all participants who have met the program requirements.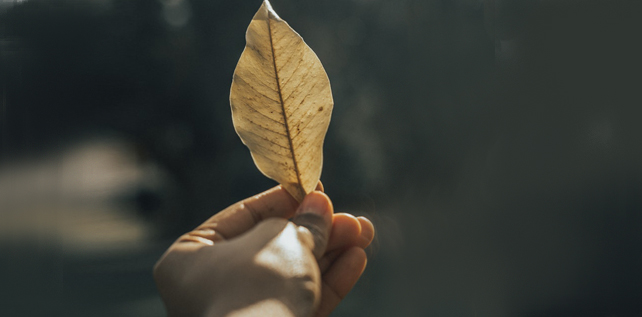 Program Co-Directors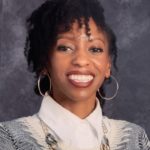 Aryn K. Davis
Aryn is an educator and mental health professional in DC schools. Her passion is bringing others to a place of deeper awareness and full presence in heart, body, and mind, to ultimately experience freedom. Aryn is a graduate of Shalem's Young Adult Life and Leadership program (now known as Crossing the Threshold), and she is a facilitator in Shalem's Group Spiritual Direction Facilitator Training program. Prior to serving as a Shalem leader, Aryn worked in education as a teacher, a reading specialist, and currently is working as a counselor and the Director of Mental Health in a public charter school. She holds a B.A. from Howard University, a Master's degree in Education from George Mason University, and a Master's degree in Counseling and Human Development from George Washington University. Aryn is the Co-Director of Crossing the Threshold: Supporting Contemplative Foundations for Emerging Leaders.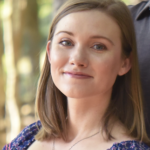 Sarah Forti
Sarah Forti, Co-Director of the program is a graduate of the YALLI program, and the Group Spiritual Direction workshop. She is a graduate of Virginia Commonwealth University, has an MDiv from George Fox Evangelical Seminary, and is working towards an M.A. at Wesley Theological Seminary. She is a Director of Christian Education in the United Methodist Church, and a staff person in Shalem's Group Spiritual Direction workshops.
Various adjunct staff will be added as needed.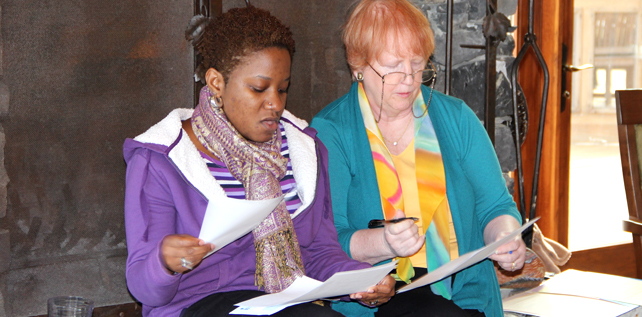 Price & Apply Now
Price
$1950
Need-based tuition assistance is available.