Soul of Leadership Program
Are you seeking inspiration and encouragement for a new type of leadership?
Would you like to lead in a more conscious, heart-centered way?
If your answers are yes, then the Spirit may be calling you to Shalem's Soul of Leadership Program.
Join a free conference call to discern with the directors about the rightness of this program for you. Sign up for the call below.  Thursday, January 27, 2022, 3-4pm ET or Thursday, February 17, 2022, 3-4pm ET.
Listen to a recording of an informational call with Soul of Leadership program director Margaret Benefiel and co-leaders and graduates of the program:
https://www.dropbox.com/s/4vuve5orag9evf1/SOL%20Info%20Call%208.27.19.m4a?dl=0
Listen to Soul of Leadership graduate and primary school teacher, Kerry Clarke, describe how the program gave her the confidence for a career shift, taught her to lead from the heart, and offered her a spiritual community that understood her struggles:  https://www.dropbox.com/s/bdd109ha5ul9ua0/Kerry%20Soul%20of%20Leadership%20.mov?dl=0
Listen to Soul of Leadership graduate, Tess Bailey-Sayer, talk about how the program helped her align her leadership with her values, integrity, and sense of purpose as she led her non-profit:
https://www.dropbox.com/s/h3ukx3jbfrvccnx/Tess%20Soul%20of%20Leadership.mov?dl=0
Listen to Soul of Leadership graduate, Nic Burton, management professor and former business executive, talk about how Soul of Leadership encourages leaders to lead from the heart and get better results:
https://www.dropbox.com/s/dg3wqqzlbgrowm1/Nic%20Burton%20Soul%20of%20Leadership.mov?dl=0
Listen to Soul of Leadership grad and current co-leader, Margie Buchanan-Smith, explain how the program helped her overcome burn-out from the challenges of working in the humanitarian sector to reach a place of nourishing, effective, and mindful leadership: 
https://www.dropbox.com/s/0ru5ogj9csge20o/Margie%20Buchanan-Smith%20Soul%20of%20Leadership.mov?dl=0
Overview
The Soul of Leadership recognizes that leaders today face particularly difficult challenges. The commitment to inspire others while also increasing productivity and balancing the needs of the organization can leave leaders feeling depleted. Long hours and countless demands often result in a deep need for renewal.
This 18-month program helps leaders integrate spiritual heart practices with leadership realities in order to more truly embody their vocational path. Through individual and communal activities, participants engage in a variety of contemplative practices, while learning strategies to address some of their most pressing leadership challenges.
The Soul of Leadership includes four residencies, each featuring a different leadership focus, supplemented by reading, reflection and spiritual companionship.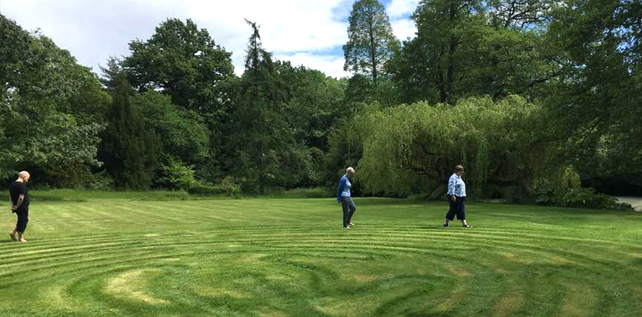 The Soul of Leadership programs are offered in the following locations: Boston, UK, DC, and on Zoom. 
For dates and registration details, please read the program information below for the location in which you are interested:
On Zoom – now enrolling!
March 2022-September 2023
On Zoom
Meeting Times
March 24 – 27, 2022
September 15 – 18, 2022
March 16 – 19, 2023
September 7 – 10, 2023
Leaders
Margaret Benefiel and Tony Mazurkiewicz
Scholarship deadline: January 15, 2022
For more information
Download a brochure.
In UK 
May 2021 – Jan 2023
Radstock, UK (near Bath)
Residencies
May 24-27, 2021; Jan 10-13, 2022; June 13-16, 2022; Jan 9-12, 2023
Leaders
Margaret Benefiel & Margie Buchanan-Smith
Offered in partnership with The Ammerdown Centre.
For more information
Download a brochure.
In Boston 
Check back for future dates.
In DC
Check back for future dates.

Staff Bios
Margaret Benefiel, PhD
Margaret became Shalem's executive director in July 2015. Prior to coming to Shalem, she ran her own consulting, speaking, training, and coaching business, Executive Soul, helping leaders and organizations nurture their souls and express their deepest values institutionally. At the same time, she taught as adjunct faculty at Andover Newton Theological School in the area of contemplative leadership. Margaret is a Quaker and holds a B.A. in History from Princeton University, an M.A. in Mathematics from Portland State University, an M.A. in Theology from Earlham School of Religion, and a PhD in Spirituality from Catholic University of America. She has written extensively on various aspects of contemplative leadership and spirituality at work, including The Soul of Higher Education; The Soul of Supervision; The Soul of a Leader: Finding Your Path to Fulfillment and Success; and Soul at Work: Spiritual Leadership in Organizations.
Margie Buchanan-Smith
Margie has played a variety of leadership roles within the humanitarian aid sector. She has conducted and published research into models of excellence in value-driven humanitarian leadership across the globe. She now works as an independent consultant and facilitator and is a professionally qualified coach. She is frequently called upon to lead cross-cultural teams for international projects. Margie is on the staff of our Soul of Leadership program.
Jan Gregory-Charpentier, D.Min
Jan has been an ordained UCC pastor for over 25 years, serving congregations of diverse sizes and settings. She brings a wealth of experience as an organizational leader as well as a workshop and retreat leader. She received her Doctor of Ministry Degree from Drew School of Theology with a concentration in Worship, Spirituality and Preaching and is a graduate of Shalem's Going Deeper: Clergy Spiritual Life and Leadership and Soul of Leadership Programs.
Tony Mazurkiewicz
Tony Mazurkiewicz serves as the Georgetown University Chaplain for Athletics and the Senior Advisor of the Georgetown John Main Center for Meditation and Interreligious Dialogue. Prior to his current positions, Tony served as a member of the Carmelite Order as a brother and priest for 15 years, including five years as President of Mount Carmel High School in Chicago, IL. Tony has over 20 years of ministerial and leadership experience in K-12 public and private schools, parishes, retreat centers and prisons. He received his undergraduate degree from Yale University and received his Masters in Divinity degree from the Washington Theological Union. He is a trained Spiritual Director, Mediator, and Enneagram Facilitator who also holds certificates in Carmelite Studies, the Spiritual Exercises and Non-Profit Management.
Eliza Ramos
Eliza is a leadership and organizational development consultant who specializes in wellness and resilience. A CEO of Circles International, she holds an MPH from Harvard University and an MSW from Columbia University. She is a graduate of our Young Adult Life and Leadership Initiative and serves on the staff or our Soul of Leadership Program.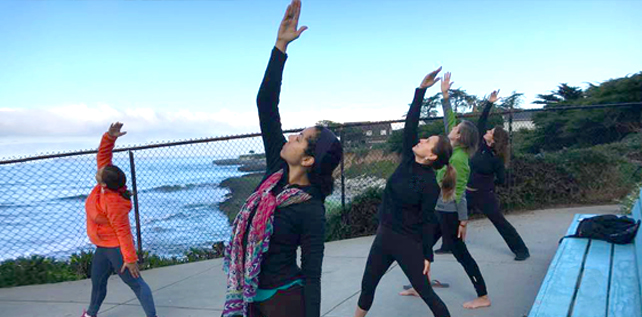 Testimonials
"Thank you so much for the gift of Soul of Leadership. What a fabulous experience. I use the listening and feedback tools you taught on a daily basis, which has also allowed me to be more thoughtful and less critical in challenging situations. Soul of Leadership is a gift that truly keeps on giving."
Cindy Warwick, Regulatory Operations Associate, Lantheus Medical Imaging, Inc.
"I got strategic help in leadership that I could use right away."
Rebecca Mays, Director of Education, Dialogue Institute, Temple University
"I have found the Soul of Leadership to be an excellent venue for assessing and affirming acquired leadership style and abilities, and learning new leadership skills."
Therese Taylor-Stinson, Author, and Co-Convener/Organizer of the Spiritual Directors of Color Network