Transforming Community: Leading Contemplative Prayer Groups and Retreats Program
Are you called or want to test a call to lead spiritual groups and retreats?
Are you being drawn to deepen your spiritual practice?
Do you long for an authentic spiritual community to companion your journey of deepening prayer and preparation for contemplative leadership?
If your answers are yes, perhaps the Spirit is calling you to consider Transforming Community: Shalem's Leading Contemplative Prayer Groups and Retreats Program.
Join us on Zoom to discern about the rightness of this program for you. Talk with the Director and recent grads. Sign up for February 1, 7pm ET. 
Overview
Transforming Community: Leading Contemplative Prayer Groups & Retreats is designed to equip, encourage and support those called to lead spiritual groups and retreats. Its focus is on nurturing deeper communion with the Mystery we call God, contemplative awareness of God's presence, and an openness to letting God guide.
A few words from our current Program Director, Ann Dean:

Timeline & Components
Application Deadlines
Early Bird Deadline: November 1, 2021
Extended Deadline: February 11, 2022
Program Dates
(The program includes at-home work before the first residency, between residencies and after the second residency.)
At-Home Work: February – May 2022
First Residency: June 1-8, 2022
At-Home Work: June 2022 – February 2023
Second Residency: March 14-21, 2023
Leadership Paper: June 1, 2023
Program Components
At-Home Work & Two Residencies
Participants do much of the program work in their own communities, coming to the Baltimore/Washington area for residencies twice during each program. The residential retreats will be held at Bon Secours Spiritual Center. You will have a private room with linens furnished. The center and grounds are very spacious and include walking paths through woods and fields
At-home work includes:
A personal spiritual discipline of prayer/spiritual practice, spiritual direction, retreat time, and a prayer support group;
Leadership of at least one contemplative spiritual practice group in your locale;
Reading of selected texts from an extensive bibliography;
Time with specially designed Shalem audio files of spiritual practices;
Regular, periodic reports to a staff mentor;
A brief retreat reflection paper mid-way;
A final integrative paper based on your experience and learnings.
Residencies include:
Seminars (sampling of themes follows):
– Retreat design and leadership
– Scripture
– Body awareness
– Prayer and discernment
– Sound and silence
– Interior words and images
– Exterior seeing
– Creativity and contemplation
– Earth prayer
– Intercession
– Body movement meditation
– Practicing the presence in daily life;
Participant-led sessions;
A daily rhythm of prayer, rest and renewal, and silent retreat time.
A Certificate of Completion is awarded upon completion of all program requirements.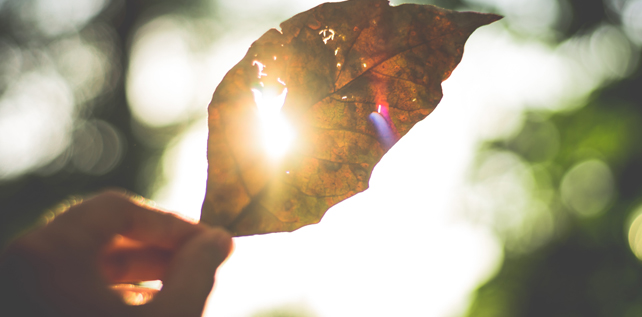 Program Directors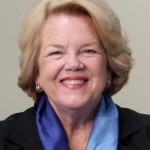 Ann Dean
Ann is the current Director of the Program and a nationally-known leader of retreats and conferences for deepening the life of prayer and developing new structures committed to contemplative prayer, Earth care and social justice. She has been a minister in the ecumenical community of the Church of the Saviour since 1994 and is a member of the Dayspring Retreat Mission Group.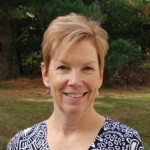 Lorie Conway
Lorie is the incoming Director for the Class of 2023. Lorie has a passion for listening and accompanying others on their spiritual journeys through spiritual direction, contemplative small groups, and spiritual retreats. She is a graduate of Shalem's Living in God: Personal Spiritual Deepening and Transforming Community: Leading Contemplative Prayer Groups & Retreats programs, as well as Lancaster Theological Seminary. Lorie considers herself a progressive Christian welcoming and embracing the wisdom of all spiritual traditions.
Please see the program brochure for a listing of other staff members.
Price & Apply Now
Program Price:
Early Bird Price (by November 1, 2021): $6,580
Regular Price (after November 1, 2021): $6,780
OR
You may download the application included in the Detailed Program Brochure.
We are requiring all participants to be fully vaccinated against COVID-19 (including booster shots).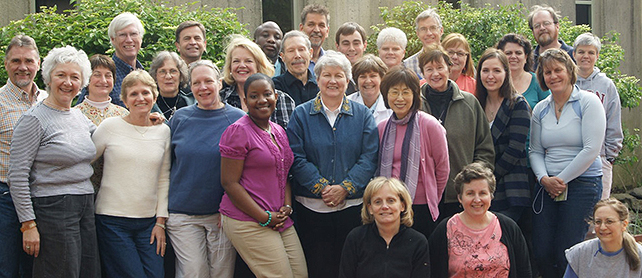 Testimonials
Graduates of Shalem's Leading Contemplative Prayer Groups and Retreats program share their stories from around the world!
Listen to testimonials on this Youtube Playlist here.
Read graduate from South Korea Ambrose Kim's testimonial here.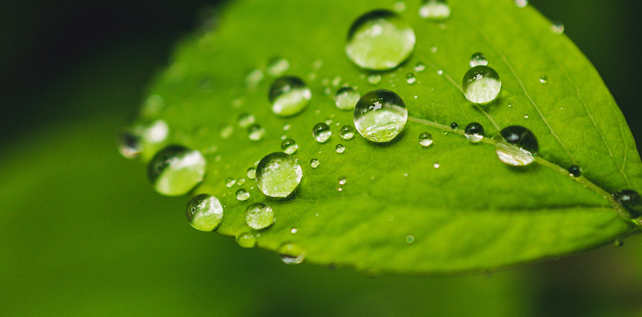 Frequently Asked Questions
What kind of reading is required as part of the program?
The reading list is a treasure trove of resources that will prepare program graduates to be knowledgeable in the field of contemplative writings, classic and contemporary.
How do I discern if this program is right for me?
Notice the movement of the Spirit. Is there a sense of call to leading contemplative prayer groups and/or retreats? Is the nudge coming from your spiritual heart and from others? Continue to pray about it and talk about it with your spiritual companions. Lorie Conway, incoming Program Director, would be happy to speak with you about the program as you discern your calling to the program. Please call 301-897-7334 to schedule a call with Lorie.
Must I already have experience in leading contemplative groups or retreats?
No. Many of our applicants are exploring a new call and have little or no experience of this dimension of spiritual leadership. Our program provides the resources and experience for the preparation you need.
Is tuition assistance available?
There is limited reduced-tuition assistance for those who demonstrate need. Often financial support is also available from your local church/spiritual community, family or workplace, so please be sure to check those possibilities.
How much time on a daily basis is required to fulfill the program requirement?
Although this varies, a good daily guideline would be 30 minutes of contemplative prayer supported by 30 minutes to an hour of spiritual reading.
What are the writing requirements?
The writing requirements include a brief, one-to-two-page retreat leadership reflection paper and a final five-to-ten-page paper focusing on the design of a retreat or new six-week group that you hope to lead in the future, or you may write a research paper of equivalent length related to some aspect of spiritual leadership.
What if I am not connected to a church or retreat center? Where might I offer my group?
There are so many possibilities! Consider your own home, a retreat center, a community center, private spaces in restaurants, museums and art galleries, and outdoor settings.
What staff and community support is offered between residencies?
Shalem staff and faculty are available for consultation at any time.
As a participant, you will be assigned a peer group leader throughout the program who will serve as your mentor. This mentor will respond to your papers and reports.
Your peer group or other self-initiated groups, such as a reading reflection group, may arrange meetings and conversations via conference calls to provide ongoing community connections.
You will be asked to work with a spiritual director and an at-home support group as part of the program requirements.
What if I have other questions?
We are here to help. Don't hesitate to call the program administrator, Chris, at (301) 897-7334 or chris@shalem.org.
Directions