Praying across the Globe
Last month, nine members of Shalem Korea gathered at the guest house of a Presbyterian church in Seoul for a retreat. Their time was guided by Shalem's Contemplative Earth Awareness online retreat day, led by Ann Dean. Hyeran Yang shares, "the weather had been very windy and rainy until Thursday night. But the morning of Friday started with a soft drizzle. By the time we started the rain was on and off with the clouds gradually clearing up. As shown in the photos below, the weather perfectly supported people's deepening awareness of nature—seeing, smelling, hearing differently. The venue of the retreat was the guest house of a Presbyterian church in Seoul. Its architecture is beautifully traditional and the house garden was so delicate but natural. The lovely nature setting outside the house was also so rich. If you walk up and down the hills behind the church you could take it all in. The birds were inviting us to open our hearts and join them outdoors."
These photos of their time together are an invitation to open your heart in this moment, knowing that across the globe we have brothers and sisters in all nations seeking deepening of Spirit and embracing oneness with all that is.
Path to the beautiful church garden.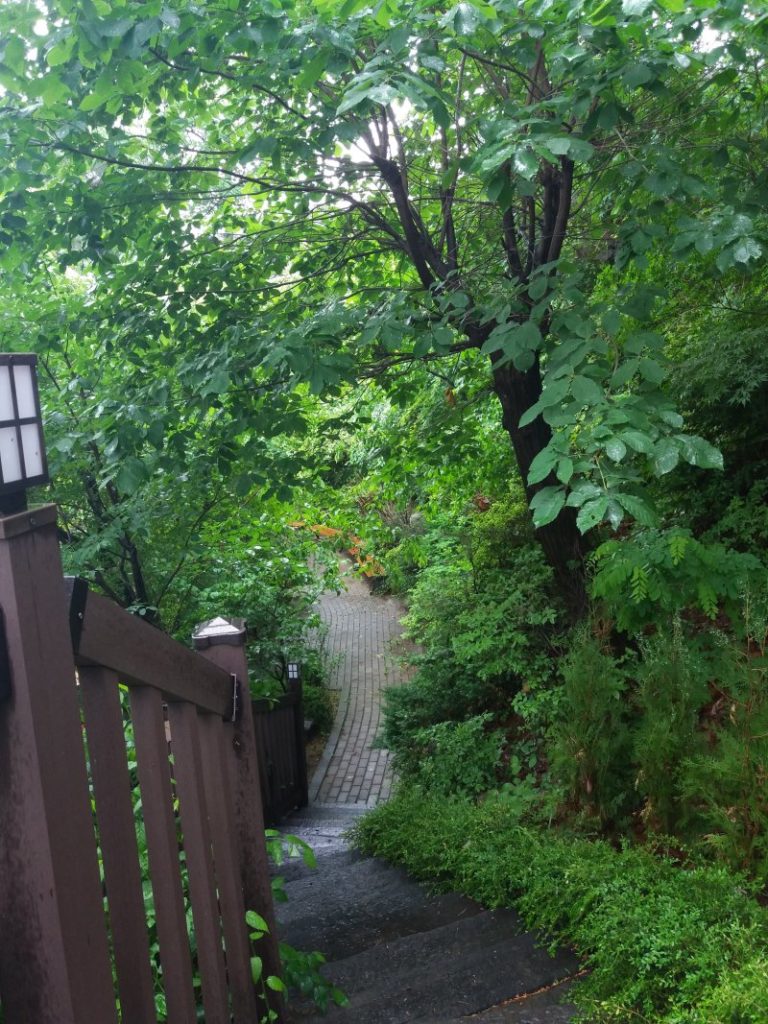 Center piece on the prayer table.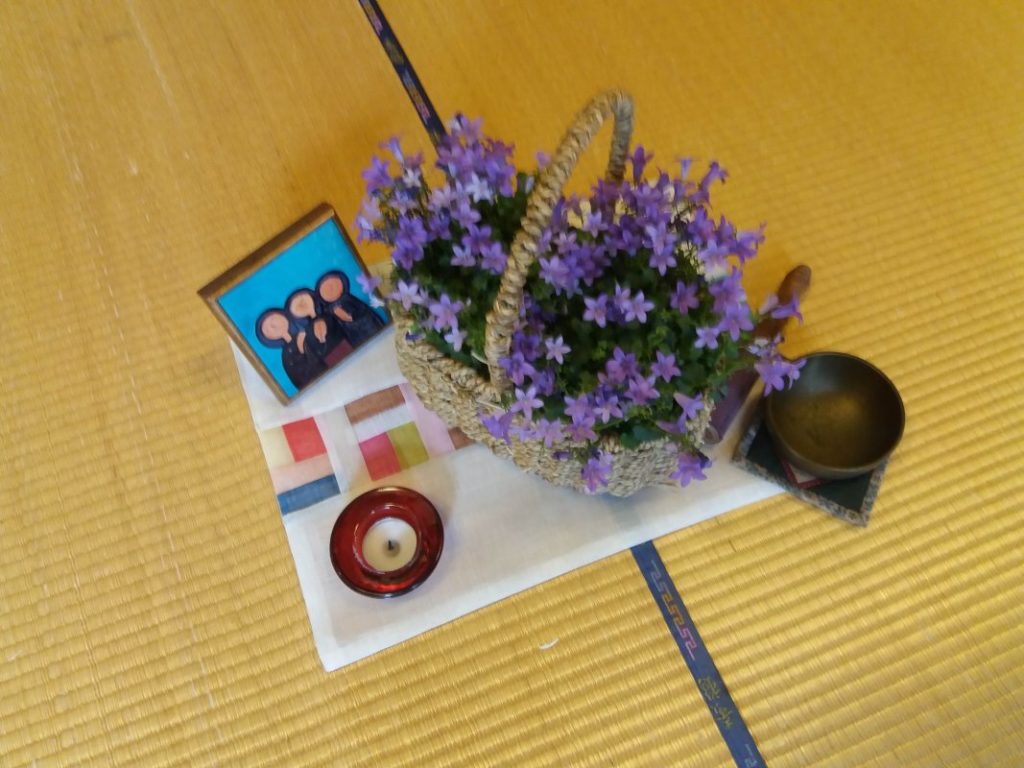 Group sharing among retreat members.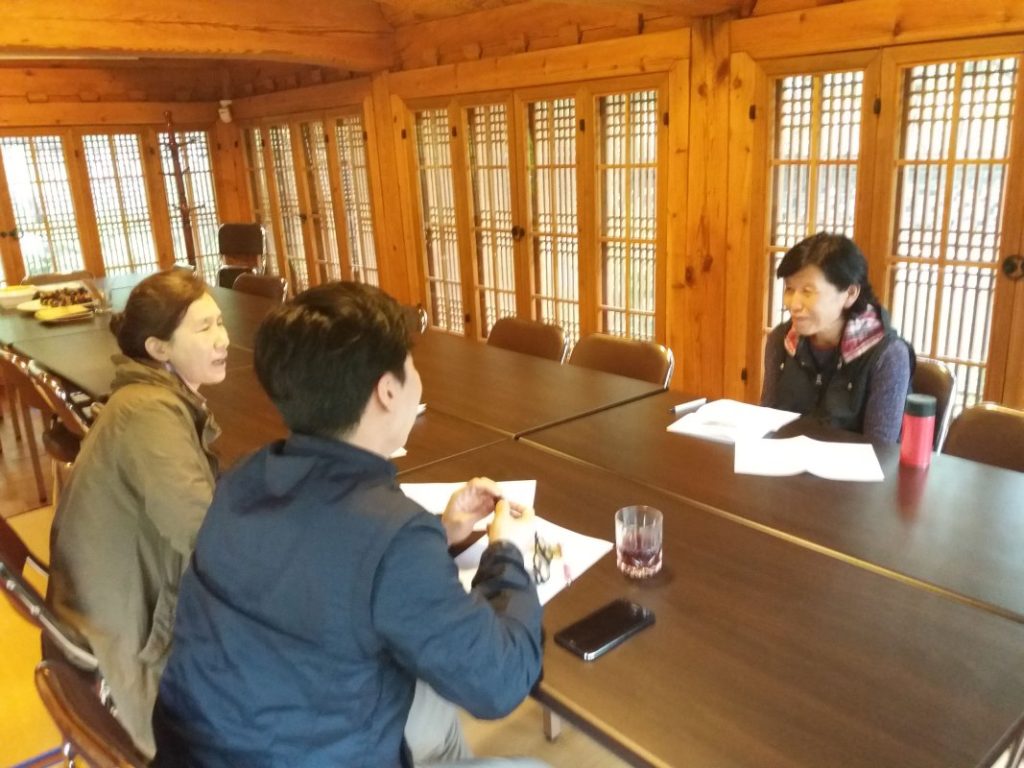 Traditional fence at the end of the house.