Meandering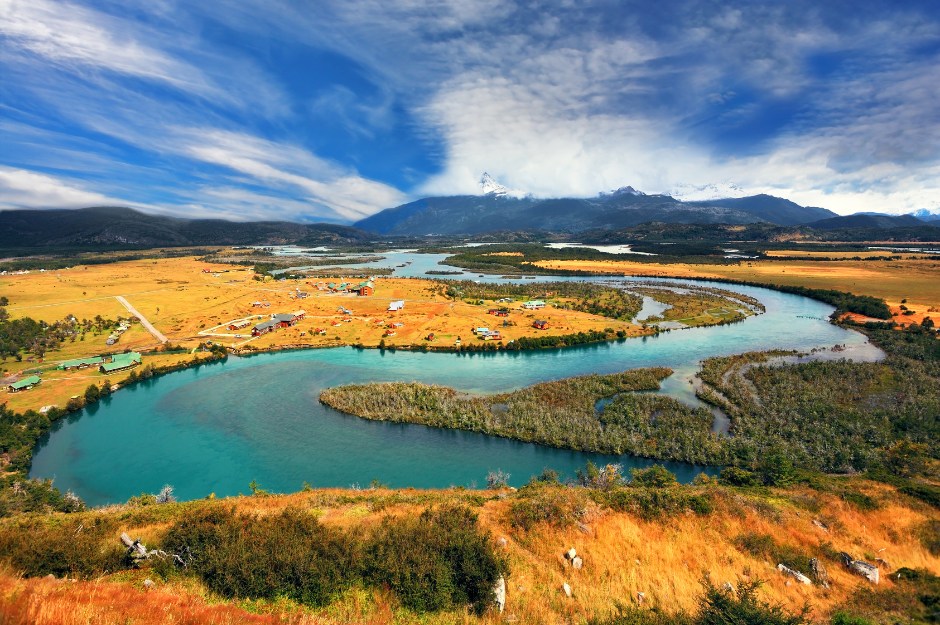 My spiritual journey has meandered over the years. I grew up the youngest of seven children in a loving, traditional Roman Catholic family. My early faith formation taught me valuable lessons about the importance of spiritual community, prayer, meaningful rituals, and family. I'm grateful for those lessons. As a young adult, I wandered away from "organized religion." Even as I did so, I felt something being left behind. I couldn't explain it, but there was a pull to "spiritual" pursuits and a desire to be connected with a loving God that I was pretty sure existed – even if I didn't know where or how.
In my early forties, I found myself struggling to understand where life had unceremoniously dropped me. It wasn't a pretty place. I thought it might be helpful to take a religion class. Through education comes understanding, right? While I loved my seminary experience and the academic pursuits, it didn't really help. I felt a deep spiritual void as I stood with my graduating class three years later and wondered if I was the only one there who no longer knew what it meant to believe in God. My struggle for understanding left me with more questions and bigger doubts.
For a long time, I simply ignored the nagging emptiness in my soul (and all the questions about what I was going to do with my seminary degree), but the Divine persisted. My continued searching led me to Shalem's Personal Spiritual Deepening program (now called Heart Longings). While I was uncomfortable with the requirement to journey with a Spiritual Director through the program, I decided to give it a try. In the program, and with my Spiritual Director, I began to articulate this nagging emptiness as a longing for a deeper and more authentic relationship with Love and an acceptance of Mystery. I moved from learning about a distant God and religion to experiencing what it was like to be in the presence of Love right here and now, without having to explain it. One day a close friend said to me, "You no longer talk the same way. It's like you have a whole new language." I didn't recognize it then, but she was noticing the language of contemplative spirituality (as well as the new bookcase to house all my recently purchased books on the topic!).
Eventually, I felt the nudge to journey with others through their personal meandering and responded to the call to be a spiritual director and spiritual group and retreat leader. In 2016, I returned to the place where my contemplative journey started and enrolled in Shalem's Transforming Community program. Under the mentorship of Ann Dean, then Program Director, and the entire program staff, I felt ready and encouraged to pursue my call to create and facilitate spiritual groups and retreats. Ann invited me to stay connected to the program as facilitator of the Prayer Companioning Team and as a Peer Group Leader. It is now my honor and joy to lead this program as the Program Director and to envision what it looks like for the future. It's not easy to introduce changes into a program that has been so meaningful and transformative to so many of us. At the same time, we are called to listen deeply and respond to those participants who are inviting us to look at the program through their eyes and lived experience. With those invitations as a guide, a small group (Kevin Omi, Ostein Truitt, Trish Stefanik, and myself) spent the past few months listening, praying, dreaming, discerning, and working hard to identify where change was needed in the program, and where it was not needed, for our time in the history of the program and the world.
It is my belief that contemplative spiritual leaders offer transformative hope, possibility, and love to a world in need and to people longing for deeper connection to their God. Our overall desire was for the program to be accessible and welcoming to all who sense a call to be contemplative leaders of spiritual groups and retreats. For example, younger folks challenged by the reality of time, busy families, and finances; people of color who do not see their cultures and traditions well represented in the program's practices, resources, and seminars; and mid-life folks with demanding careers who are pondering how to respond more fully to the nagging voices inviting them to ask, "What's mine to do now?" As we worked to incorporate a new program timeline and updated curriculum, we were always asking the questions, "What is essential to contemplative grounding and deepening, and how do we convey that to those called to lead contemplative spiritual groups and retreats?"
We are not meant to walk this journey alone. My meandering led me full circle back to myself and to the Love that had always been present with me. In this season of Thanksgiving, I am filled with gratitude for those who stuck by me as I meandered, for those who joined me on the path, and for the paths I was invited to join. I welcome the opportunity to meander with you in Transforming Community.