LEADERSHIP PACKAGE DISCOUNTS for online retreat days and online courses
Are you part of a community that would benefit from Shalem's online programs?
Would you like to complement Shalem's online courses and retreat days with an in-person component for individuals in your community?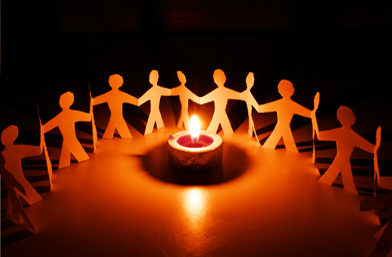 Use our contemplative prayer curriculum in your congregation or faith group (at a discounted rate) as the starting point for deepening contemplative practices.
Gather a group of 10 members and receive a discounted rate per person. Your group members can create a profile on our course space, access the course online and join the larger circle of contemplative seekers from around the world journaling about their experience.

WHAT THIS MIGHT LOOK LIKE

Leaders have utilized these Leadership Packages in different ways. Some have gathered with their group in-person each week to go deeper with the online material, and complemented the eCourse with their own content. Others have used the eCourse/eRetreat as an optional add-on before or after an in-person retreat that they were leading, to extend the prayer experience. Many have not met in person at all and simply gathered a group in order to offer their community the eCourse/eRetreat at a discounted rate. We hope you feel empowered to discern for yourself what your role and group may look like and not feel limited by what we describe here.
HOW TO GET STARTED
Gather your group of 10 or more.
Direct your group members to register online for the leadership package discount on the course or retreat page (links to course and retreat pages below). Please have group members put your name (the leader's name) in the provided box at checkout.
Once registered, everyone will receive a receipt with a link to the online course material and instructions for creating an account to access that material (everyone should check spam folders for emails from info@shalem.org, subject line: "Order Information").
Anyone having trouble logging in? View the "How Do I Create/Log in to a Shalem Account?" page or feel free to contact info@shalem.org.
ONLINE OFFERINGS WITH LEADERSHIP DISCOUNTS
ONLINE RETREAT DAYS
ONLINE COURSES